The government is actively pursuing international trade deals to support the legal profession, the lord chancellor told City lawyers this morning, citing the UK's agreement with Japan and upcoming talks with four African countries.
Speaking at the launch of TheCityUk's annual report, Robert Buckland QC MP said the government must help firms secure global opportunities. 'This is why we are being proactive in pursuing international trade agreements both through free trade agreements with priority markets and through bilateral engagements,' he said.
'We have already launched lucrative trade missions to China and Kazakhstan, and in a few days' time I will be hosting a virtual legal services trade mission focused on the African continent. The overall theme for that mission will be UK Africa collaboration and opportunities in legal services... We will be focusing on Nigeria, on Ghana, on South Africa, and on Kenya.'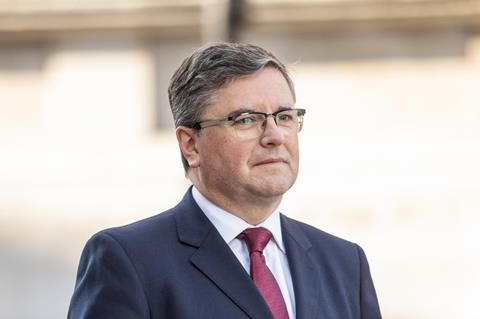 Buckland described the free trade agreement with Japan as 'pivotal', providing an entry point to the Asia Pacific market. He added that the US remains a 'priority market' and 'following the significant progress made in talks so far, both sides are confident that we can reach a comprehensive agreement'.
On civil justice, Buckland said the UK still seeks to re-join the Lugano convention - an agreement which provides certainty on which country's courts may hear a civil or commercial cross-border dispute - as an independent contracting party.
'We're still awaiting the decision of the other contracting parties including EU, Denmark, Switzerland Norway and Iceland,' Buckland said. 'The domestic ratification procedure will be underway shortly and we have passed the necessary domestic legislation to allow that to happen as soon as possible.'
He added that Brexit will result in a 'much higher degree of control over our own legal framework'.
Last week, the Department for International Trade said it is looking to recruit arbitrators to adjudicate on disputes that arise under free trade agreements now the country has left the EU. Those selected will act as arbitrators for disputes launched under state-to-state dispute settlement mechanisms.