The Solicitors' Charity - previously known as the Solicitors Benevolent Association - today pledged to step up its efforts to help colleagues struggling with the impact of lockdown to bounce back from the pandemic.
A new manifesto 'For The Bounce Back' outlines specific actions to address the critical needs caused by Covid-19. On top of existing programmes of work the charity pledges to:
● Widen access to support. In addition to helping solicitors and their dependents deal with health or disability issues, or advancing age, the charity will also tackle the challenges of having reduced or no work.
● Expand options for professional wellbeing support, including career transition counselling, coaching and training and help with interview travel and practising certificate costs, work clothing and equipment.
● Investigate ways of reducing social isolation through subscriptions and facilitating membership of support and community groups.
● Look at how it can help with the costs of day-to-day living to support individual needs. Both on a short-term basis to help stabilise situations, or longer-term as an ongoing, life-long commitment.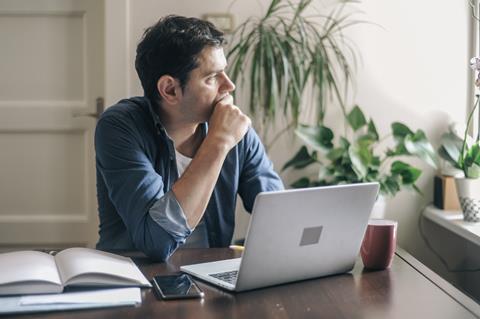 Research conducted for the manifesto reveals the devastating effect of the pandemic, the charity said. Solicitors admit they have struggled with day-to-day living during lockdown. Around half of respondents reported that they felt overworked, that the pandemic and furlough brought mental health issues and they found working from home with obstacles such as home schooling was stressful.
At the start of the pandemic, The Solicitors' Charity set aside £1m to meet extra demand. A total of £1,109,507 was received by 399 people as grants during the year.
Chief executive Nick Gallagher said: 'The Solicitors' Charity has supported solicitors at times of need or crisis since 1858. Now, we are stepping up once again to help Britain's solicitors get back on track after COVID-19. The last year has been a real learning experience - we've listened to solicitors across the country in a range of practices and gained a greater understanding of how the profession has been impacted, what individuals really need and how they feel about the future.
'We're on a clear mission to keep doing what we do best: to support our solicitors.'
Free webinar - Mental health journeys and coping strategies for small firms
11 May | 14:00 - 15:00, No Charge
For many small firm owners, the last few months have been a challenging time. Join our free webinar and listen to small firm practitioners giving their insights on mental health and guidance on how to manage issues arising within yourself or your teams.