A summary of government submissions to the Independent Review of Administrative Law has been published – three weeks before a consultation on proposed reforms to the judicial review process closes.
The 21-page document states that the summary does not necessarily cover every aspect of what the 14 Whitehall departments that responded to the review's call for evidence said due to 'collective Cabinet agreement'. Earlier this year Whitehall departments rejected the Gazette's Freedom of Information requests to disclose their full submissions. Fresh requests were made immediately after the Faulks report and government response were published.
According to the summary document, departments stressed that judicial review as a check on executive power is a valuable part of a democratic society but some departments 'raised concerns about the perceived direction of travel of judicial review in relation to some specific topics'.
Departments said the Supreme Court's decision in the article 50 case 'was an unorthodox extension of the law into the treaty-making prerogative'.
Judicial review could be used as a tool by some outside Whitehall to drive or influence government policy and public debate rather than raise legitimate concerns about the legality of a particular decision.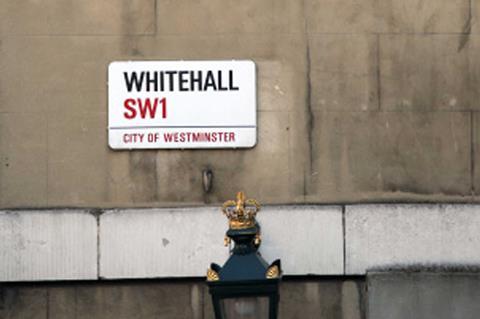 Courts have continued to amend the standard for irrationality, a ground for judicial review, which 'increases uncertainty and limits proper consideration of where the limits of judicial review should be'.
The pressures brought by the prospect of JR 'has the potential to create a chilling impact on how officials frame their advice to ministers'.
On costs, the summary says: 'Departments regularly drive down claimant litigation cost bills through negotiation, in some cases by over 40%, suggesting that in many cases there is inflation of costs. There appears to be little disadvantage to legal firms in inflating bills and going to costs assessment (they are awarded costs of doing so even if the final sum ordered by the court is closer to the department's last offer than theirs).
'Departments noted that there is a trend of the courts awarding full costs to the claimant, even in cases where a department settles on a pragmatic basis after new evidence or amended grounds have been lodged. This again incentivises poor claimant behaviour and penalises departments for acting pragmatically.'
Some departments argued that 'frank advice' in submissions to ministers on policies should be protected from disclosure.
A claim for judicial review should not be permitted because of a potential public interest that the claimant themselves do not rely upon. What constitutes 'exceptional circumstances' for allowing cases to be heard out of time should be codified and amendments to pleadings should be permitted in 'certain specified circumstances'.
Departments praised pre-action protocol as a 'very useful process which weeds out unmeritorious claims' but called for further clarity about its role. They said the pro-forma approach of pre-action protocol letter templates published by campaigning organisations 'invites an abuse of process'.
The government's consultation on proposed judicial review reforms closes on 29 April.