A prominent civil liberties group has called for a 'clear roadmap' on restoring people's rights after parliament voted to extend emergency coronavirus powers for another six months.
MPs voted overwhelmingly yesterday to extend the temporary provisions of the Coronavirus Act.
Prior to yesterday's vote, Liberty had been campaigning to repeal the act and urged MPs to replace it with legislation drafted by the civil liberties group in consultation with several charities and campaign groups.
Eight MPs signed Labour MP Dawn Butler's Coronavirus (No 2) Bill, based on Liberty's Protect Everyone Bill, which was introduced in parliament earlier this week. The Liberal Democrats tabled an amendment to replace the act in its entirety with Liberty's bill.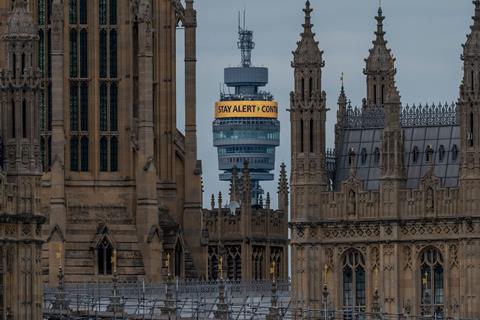 After the vote, Gracie Bradley, interim director at Liberty, said: 'To get through the pandemic, we need to pull together and demand a response that protects us all. We need initiatives prioritising support and resources so we can all follow public health advice. It's long past time the government set out a clear plan for restoring our liberties, and protecting the most marginalised.
'We've shown that it's possible to create a rights-respecting pandemic response, and a strategy that protects everyone. By renewing the Coronavirus Act, politicians know that more of the most marginalised people will be left behind, and everyone's freedoms will remain at risk. It is concerning that ministers have clung to the draconian powers gained in an emergency, particularly while they try to push through further laws that restrict our fundamental rights.'
Bradley added: 'Ministers can still show they are willing to do what is needed to keep us all safe, by adopting the support measures we have put forward, and they must urgently commit to restoring our rights and freedoms as part of the roadmap out of the pandemic.'
Health secretary Matt Hancock told the Commons yesterday that removing temporary provisions in the act altogether would result in losing measures protecting renters from eviction and not being able to run virtual court hearings. He acknowledged concerns about the extent of the powers, but said they would only be retained 'as long as they are necessary'.
Some provisions were removed, such as section 15, which allowed local authorities to ease some social care responsibilities.