The eyes of claimant lawyers and insurers will be glued to the Supreme Court this week as justices rule on a costs decision with consequences for both sectors.
Five judges will rule tomorrow on the claimant's appeal in Adelekun v Ho to determine whether the court has jurisdiction to make a costs order in her favour.
The underlying case was an RTA personal injury claim going back to 2012: the claim for damages was settled and a dispute over whether claimant Adelekun's costs should be paid on a fixed basis ruled on by the Court of Appeal.
But the further question arose whether the court had jurisdiction to make an order that the costs award in Ho's favour should be set-off against Adelekun's own damages. The qualified one-way costs shifting provisions expressly allow a winning defendant to off-set a costs order in its favour against claimant's damages, but the issue arose where these costs were likely to wipe out those damages entirely.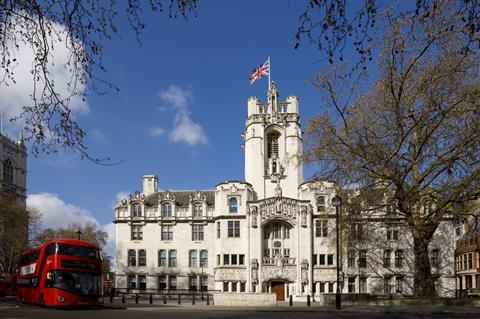 Writing last year following the Court of Appeal decision in favour of Ho, DAC Beachcroft partner and costs expert Adam Burrell said the case was important because this is an issue which often arises where both the claimant and defendant are entitled to costs in the same proceedings and damages are relatively modest.
Burrell said: 'The consequences in these proceedings were that the costs awarded to the claimant were substantially reduced and perhaps wiped out completely by the costs payable to the defendant.'
Adelekun challenged the Court of Appeal decision that the court had jurisdiction to order a set-off in light of CPR Part 44 Section II. The court had said it was bound by the decision in Howe v Motor Insurers' Bureau, where judges allowed the claimant costs to be set off against costs orders in favour of the defendant.
Fixed costs in Adelekun were worth up to £16,000 to the claimant's solicitors, London firm Bolt Burdon, which had claimed for £42,000. The ruling is likely to affect thousands of claims where a case has settled outside the fast track.