Campaigning law charity ClientEarth will have to foot its opponent's costs in its failed attempt to hold directors of Shell personally responsible for the oil company's environmental policies, the judge in the case has ordered. In ClientEarth v Shell plc & Ors, The Honourable Mr Justice Trower rejected an attempt under the civil procedure rules to claim a derogation from the 'unsuccessful party pays' principle.
The judge also ruled that ClientEarth's grounds for appeal had no prospect of success.
ClientEarth's legal action against Shell attracted widespread attention because it was the first attempt to make directors personally liable under the Companies Act 2006 for alleged shortcomings in a corporate environmental strategy. ClientEarth brought the derivative claim as a holder of 27 shares in Shell, the world's second largest oil company. Such claims require judicial permission to go ahead; this was refused on the papers and following a subsequent oral hearing.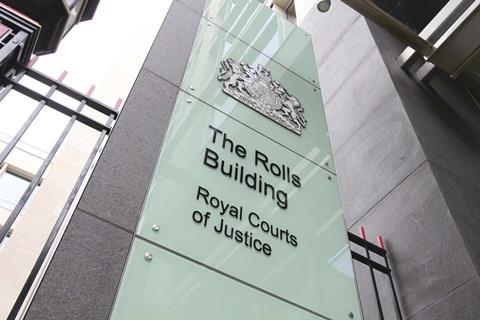 After the judge's ruling in July, Shell sought an order for its costs, which are likely to run well into seven figures. ClientEarth contested the claim, citing CPR PD19A, which states that costs are not normally allowed if a company volunteers a submission or attendance at the prima facie stage of a derivative claim.
The judge found that, while the court did not explicitly invite to Shell to attend the hearing and make submissions, the company 'had no choice but to take steps to respond and oppose the application from the outset'. The 'very serious' allegations resulted in Shell incurring 'substantial legal costs', the judge said.
Shell argued that the claim was bound to attract significant media interest and that ClientEarth chose to commence proceedings 'without engaging substantively' with its responses to the letter before claim. Meanwhile, Shell said, the action was not pursued in good faith.
Rejecting ClientEarth's submission that CPR PD 19A is designed to signal to potential litigants that relief for corporate wrongdoing by derivative action carries only a limited costs risk, the judge said: 'That may be its effect in many cases', but the current case is exceptional. 'Shell was entitled to take the view that the mere finding of a prima facie case would have an unusually significant adverse impact,' Trower said.
Sophie Marjanac, ClientEarth senior lawyer, said: 'We are disappointed by the court's decision, but this is a cutting-edge case on important points of law. We will therefore make an application to appeal to the Court of Appeal.'
Welcoming the judge's refusal to grant an appeal, a Shell spokesperson said: 'It reaffirms that this claim is utterly misconceived and a clear misuse of the court's time and resources.' The costs decision 'underscores how Shell's response to this matter was justified given the seriousness of the allegations, which we have always refuted in the strongest terms'.
According to its latest annual report, ClientEarth had an income of just under £31m in 2022 and net assets of £34.4m. Seven employees enjoyed remuneration exceeding £100,000.
Daniel Saoul KC, Edward Brown KC, Sam Goodman and Judy Fu, instructed by Pallas Partners LLP, appeared for ClientEarth; Robert Howe KC, Shaheed Fatima KC, Edward Davies KC and Jack Rivett, instructed by Slaughter and May, for Shell plc.
This article is now closed for comment.