The Commercial Court may have to prepare for a slew of sanctions-related claims following Russia's invasion of Ukraine, with the ongoing war and subsequent sanctions already 'causing complications to the court's work'.
Mrs Justice Cockerill, the judge in charge, told the court's user group, 'there are a significant number of existing litigants who are affected by sanctions or by the conflict itself if they are based in Ukraine', prompting several applications for extensions of time or adjournments.
The war has derailed a multi-billion pound Chancery Division fraud claim against two Ukrainian bankers, seen magic circle firm Freshfields Bruckhaus Deringer drop a major Russian client and led to concerns by claimants suing the Russian state that it will soon be left unrepresented.
Russians were the second largest group of litigants in the London commercial courts last year – however, Portland Communications' annual survey suggested Russia's dominance 'may be coming to an end' with public opinion strongly against English courts or law firms accepting Russian litigants.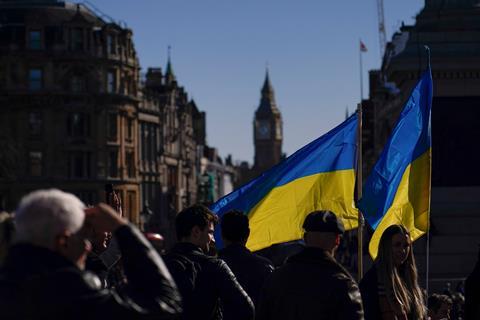 Cockerill said that the court 'is not yet seeing sanctions-related claims, though it is aware that there is a huge amount of work in preparation', according to the minutes of the Commercial Court's most recent user group meeting this month, which were published yesterday.
She added that, as with cases involving Brexit or coronavirus, users should 'keep the court informed if it looks like there is going to be a lot of work incoming in a short period of time' so that the Commercial Court can 'plan accordingly and to try to get more judges sitting in the court'.
But she added that 'there are no guidelines and there are unlikely to be guidelines' as to the court's approach to litigants affected by either the war or sanctions as 'each case is fact-sensitive' – an approach with which Sir Julian Flaux, the chancellor of the High Court, agreed.
The user group meeting also heard that the Commercial Court 'continues to be about as busy as can be', with increased 'Covid-related business' in addition to the complications resulting from sanctions.
Juniors being able to conduct more advocacy – as encouraged by the recently-updated Commercial Court guide – was also raised, with Cockerill saying she was 'mindful that the default remote hearing rule for shorter hearings might have an impact on advocacy opportunities for juniors'.
This article is now closed for comment.