The lord chancellor's enthusiasm to use technology to 'drive things forward' in the justice system has suffered a setback after the lord chief justice revealed that the rollout of a digital case management system to cut administrative bureaucracy and unnecessary delays has been paused.
In a speech to the Legal Wales Conference last week, Lord Burnett of Maldon said the rollout of Common Platform was paused in August and September due to 'some difficult problems and setbacks' that code writers and IT specialists responsible for the project were trying to resolve.
The Gazette has asked HM Courts & Tribunals Service what those problems and setbacks are, and when rollout will resume. The lord chief justice said in his speech that the aim was for the rollout of Common Platform to conclude next spring.
A Law Society spokesperson said it was in the interests of all those involved in the criminal justice system for Common Platform to work successfully 'but our member experience shows this isn't the case at the moment and it was therefore right to pause the roll-out to fix the problems'.
The spokesperson added: 'The difficulties with the system are compounded by the problems already inherent in our courts including lack of staff and antiquated technology. This situation illustrates the importance of not overestimating what technology can do, or how quickly it can be implemented.'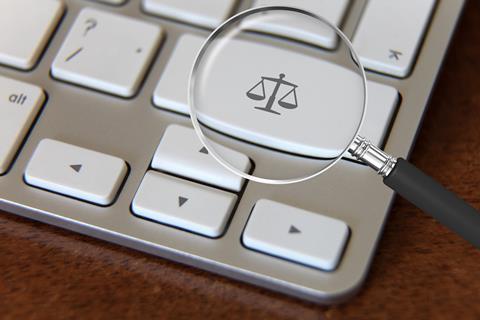 The Crown Prosecution Service confirmed that in the event that Common Platform goes down, prosecutors will still send case material to the Common Platform, where it would 'queue' until the system is available again. If the hearing was imminent, the CPS would additionally email papers to HMCTS and defence as per its business continuity plans for current systems.
A CPS spokesperson said: 'We are working with HMCTS to promote the use of the Common Platform by the defence to enable them to get the benefit of self-serving the case materials directly from the system without the need to contact the CPS.
'If the defence are unable to gain access to a case, CPS have agreed with HMCTS that in the first instance defence firms should contact the HMCTS court and tribunal service centre to resolve the issue.
'In the event that is not successful the defence should contact their local CPS office who will provide the material to them directly.'
Dominic Raab praised the use of technology in the courts system at the Conservative party conference last week, saying digital processes were producing expeditious results in civil. 'The scope for us to use technology to drive things forward is very exciting,' he said.