Official persecution of Egyptian solicitor and campaigner for women's rights Azza Soliman appears to have worsened following reports of her detention on unknown charges yesterday. Soliman, founder of the Center for Egyptian Women's Legal Assistance was already subject to a travel ban and last month had her assets frozen.
The Center for Egyptian Women's Legal Assistance provides free legal, social, and psychological services to women and marginalised groups, and campaigns for better protection of their rights.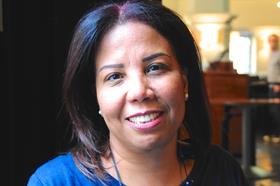 She was the subject of a Law Society intervention last year when she was accused of criminal offences after testifying about the death of a protester. She was eventually acquitted.
Soliman's organisation revealed yesterday that she had been taken to a Cairo police station after an investigative judge issued an arrest warrant.
Bar chairman Chantal-Aimée Doerries QC said of Soliman's detention: 'This action is part of a series of chilling restrictions placed on a number of Egyptian human rights lawyers in recent weeks. This undermines the rule of law and the principles of civil society. It is fundamental principle of the rule of law that lawyers must be able to represent their clients independently and without arbitrary interference by state authorities.'
News agency Reuters reported human rights activists in Egypt saying they are being subjected to the worst government clampdown since the overthrow of President Mubarak in 2011. Several non-governmental organisations are under investigation after being accused of receiving foreign funds to sow chaos.