A costs expert has urged firms at the receiving end of the fast-growing business of pursuing costs for closed cases to be proactive before the claims can be issued. Nick McDonnell (pictured, inset), costs lawyer and director with Kain Knight, said personal injury firms should consider openly offering pre-issue ADR such as a roundtable meeting or mediation. This way, he argued, solicitors acting for claimants will risk facing adverse costs orders if ADR attempts are ignored or refused.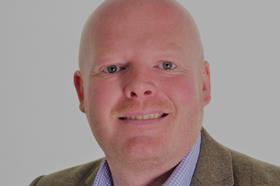 Costs recovery firms have stepped up a gear following the Court of Appeal ruling in Herbert v HH Law, which found that the firm's former client had not provided informed consent on the level of success fee to be deducted from her damages. Judges ruled the 100% success fee – routinely charged by many firms in low-value claims – took no account of risk but was charged as standard.
McDonnell, writing in the latest edition of the Manchester Messenger, said under-fire firms facing claims from cost recovery outfits must target the ways they make money from the process.
'The business model of [cost recovery firms] seeking to encourage solicitors' former clients to challenge success fee deductions is largely based on trying to get to a point where costs-only proceedings are issued,' he said. 'That way those firms stand a chance of obtaining costs on top of recovering money for success fee overcharges.'
As well as pre-issue ADR, McDonnell said PI firms should also consider making protective Calderbank settlement offers prior to legal proceedings being commenced. He added that pre-action letters tend to give PI firms as little as a week to respond, so a fleet-footed reply is essential.
McDonnell said lawyers should also consider clarifying or retrospectively replacing current CFAs for ongoing cases, expressly to reflect that the success fee is standard and not risk-based.