A family court judge has landed a man with a costs bill of £100,000 after an application to vary a post-divorce pension sharing order that was 'hopeless from the outset'.
In a ruling that was highly critical of the lawyers involved, His Honour Judge Edward Hess rejected the application and said it was 'high time that a line is drawn under this seemingly endless litigation'.
The judge said that the former couple involved, who divorced in 2017, had incurred more than £300,000 in costs between them. He added: 'That costs should have been incurred at this level on this application is a tragedy for this family and also a shaming indictment for the legal system, even more so as much of these costs were incurred by legal teams who appear to have had limited understanding of the issues with which they were dealing.'
Judgment on financial remedies proceedings was handed down in 2015, and included a provision that there would be a 40% pension sharing order in favour of the wife. The husband is a commercial director and the wife, who stayed in the marital home, is a hospital administrator.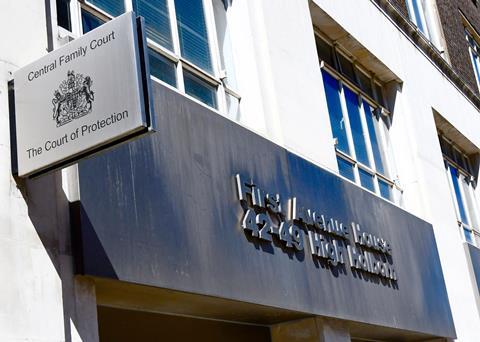 Developments in the relevant company pension scheme came about in 2017 and affected how both parties saw the fairness of the operation. The wife believed she would be losing substantial amounts by receiving an external transfer of the pension, which she believed was her only choice. The court heard that neither her solicitors nor her counsel advised her of the existence of a remedy which would have solved her problem, a failure which the judge described as 'disappointing'.
The wife made an application for an uplift in her share of the pension, which it is now accepted by her current lawyers as being 'wholly misconceived'. The husband responded with his own application for a variation of the pension sharing order.
The judge said the husband's case involved a 'fundamental misunderstanding' about the value of the pension fund. He commented that the proper response to the wife's application would have been to resist it and point out the availability of the internal transfer rights which she had at that time.
He added: 'This is a clear case where the husband has taken an unreasonable view of the case from the outset and has pursued it to the bitter end.' The husband was ordered to pay £100,000 of his ex-wife's £130,487 costs in full within a month.