The Court of Appeal has warned of problems that can arise when applications and court orders are made via email, in the wake of a family case where a rapid online exchange led to a 'wrong and unjust' outcome.
Lord Justice Peter Jackson stressed that the same standards of procedural fairness must apply whatever form an application takes. 'The fact that an application is made by email or decided without a hearing does not mean that it should receive less careful scrutiny. On the contrary, a judge considering an application on the papers must be alert to ensure that the rules and orders of the court have been followed and that the process is as procedurally fair as if the parties were present in person,' he said.
The case concerned whether four young children should return to their mother's care. It was decided that the mother should have a psychological assessment. However, according to Jackson LJ's judgment, 'matters then started to go wrong'.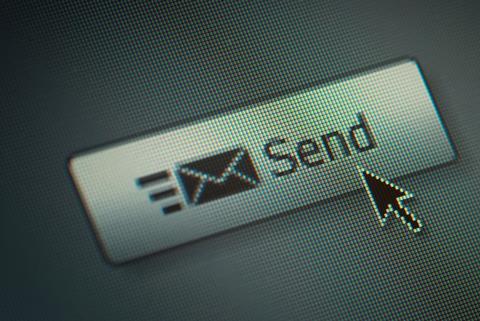 The mother missed her original appointment and – shortly before the rearranged session – her own mother died unexpectedly, meaning the second appointment was also missed. The parties' representatives were unaware of the bereavement and struggled to make contact.
The children's solicitor emailed the court, copying in the other parties, inviting the judge to vacate the direction for an assessment. The mother's solicitors immediately emailed the court, referring to the bereavement, and opposing the discharge of the order. An hour later, however, the judge vacated the assessment.
In judgment, the Court of Appeal found that the order to be 'wrong and unjust for serious procedural irregularity'.
'There is no balancing of the factors that mattered, nor any explanation for why an assessment that the court had considered necessary had become unnecessary. This process fell short of what is required in a case concerning the futures of four young children.'
Jackson LJ said the appeal illustrates problems that can arise when rapid email exchanges are used to make applications and orders.
'The court must discriminate between those applications that require a hearing and those that do not,' he said. 'The default position is that there should be a hearing, as the court can only make an order without a hearing if it does not consider that a hearing would be appropriate. It should be on solid ground if it makes an order without a hearing when, as the rule contemplates, the parties agree that a hearing is not required, or where the order is agreed.'
The appeal was allowed and the direction for a psychological assessment reinstated.