A defendant turned up to court to explain he had Covid symptoms because he could not get through to staff on the phone, a solicitor-advocate has told MPs to highlight the pressures arising from how the justice system is coping during the pandemic.
Giving evidence on court capacity to the Commons justice select committee on Tuesday, Hollie Collinge, of Brighton firm Kellys Solicitors, said: 'I've noticed enormous uncertainty and anxiety about whether people should or shouldn't be going to court. Often that's something we only find out about at the very last minute or perhaps even on the day.'
One defendant with Covid symptoms tried and failed to contact the court ahead of the hearing. In the end he felt he needed to attend to explain in person to avoid a warrant for his arrest.
'The court administration system isn't equipped to deal with the situation as it is with the backlog', Collinge said. 'Sometimes it's very difficult to get through on the phone. It's fine if you're a practitioner. But if you're a defendant and you've sent an email and the reply says "we'll contact you within 10 days", then it's quite anxiety-inducing.'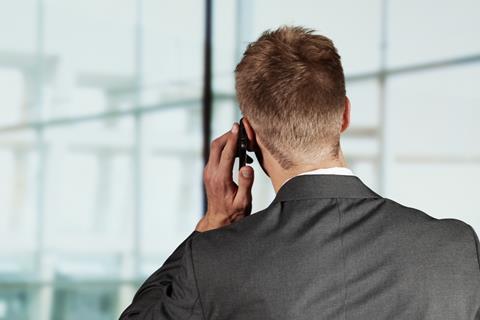 Garden Court Chambers barrister Emma Fenn told the committee that just as she was about to join the evidence session, she was notified that a 19-year-old client's trial has been delayed until January 2022. It had been due to take place last month.
The evidence session also covered the future of legal aid.
Asked to recommend one reform to the independent review into criminal legal aid, which will report by the end of the year, Collinge said the panel should look at the work generated by the Legal Aid Agency to audit files when firms are operating on the smallest margins and suggested there could be some 'earned leeway' after a long period of very good practice.
Daniel Bonich, chair of the Criminal Law Solicitors' Association, called for an independent annual review of pay rates and fee schemes.
Criminal Bar Association chair James Mulholland QC said he hoped Sir Christopher Bellamy, who is leading the review, 'sends a message soon that keeps people on board'.