The Court of Appeal has refused to grant a defunct law firm security for costs in a 'mysterious' case where there was a 'complete lack of explanation on both sides as to what was really going on'.
Axiom Stone London Ltd (ASLL) – which formerly ran a solicitors' practice under the trading name Quality Solicitors Axiom Stone – is being sued by Heathfield International LLC. The claimant argues it is owed money by the now dormant law firm after providing medical reports for use in litigation. However, ASLL argues that the written contract Heathfield relies on is fraudulent and displays a forged signature.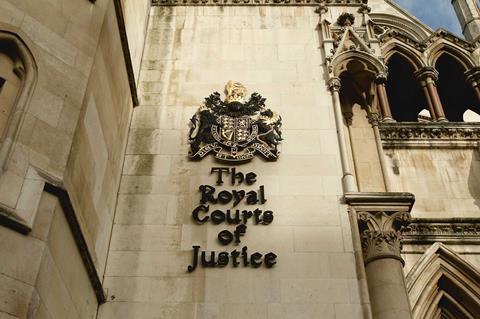 Last year, ASLL applied for security for costs. However, the application was refused by the High Court on the grounds that the judge did not understand how or why the former firm's defence was being funded.
In Heathfield International LLC v Axiom Stone (London) Ltd & Anor, the Court of Appeal this week upheld the decision, citing the 'the complete lack of explanation on both sides as to what was really going on and why the litigation was being fought at all'.
Lord Justice Nugee said there is 'no explanation' as to why Heathfield is pursuing ASLL. 'Claimants…do not usually bring claims against companies with no assets. And if they do, defendants do not usually defend them. In the present case ASLL was a dormant company with no more than £1,100 on its balance sheet, and there was no explanation why it was defending the action at all.'
He also questioned who bears the risks of the litigation. 'We know that at the point at which it was sued, ASLL had no more than £1,100 in assets. Yet it is proposing to incur something like £200,000 in defending the action. It can only be risking £1,100 of its own money in doing so for the simple reason that it does not have any more than that.'
The court added that there is a distinction between a corporate and individual defendants, saying there is 'usually nothing mysterious' about an individual defending a claim that they cannot afford to meet given they could face bankruptcy.
'That seems to me a very different type of case from that of a dormant company with no assets of any substance such as ASLL where there is no obvious reason for the corporate defendant, or for anyone else, to fund the defence at all.'
The High Court previously said it was not satisfied to accept that the word of any lay party was 'close to reliable' and that the outcome might go either way.