David Lammy MP has challenged solicitors not to be defensive over his suggestion that earlier access to barristers' advice could help restore trust in the criminal justice system.
The Labour MP for Tottenham was commissioned by the government last year to lead an independent probe into possible racial bias against black, Asian and ethnic minority (BAME) people across the system. His final report, published last month, highlighted a lack of trust in legal aid solicitors among white and BAME defendants. In some cases, this lack of trust led defendants to plead not guilty and elect for a Crown court jury trial.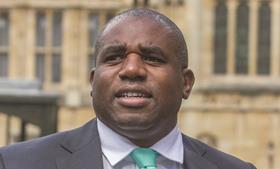 Lammy told the Gazette: 'What we know is a not guilty plea is higher for BAME defendants. The consequences of a not guilty plea are significant in terms of jail time and cost to the system… My challenge to the profession is not to be defensive; to recognise that this is a significant issue.'
Lammy, who was called to the bar in 1994, said that barristers have more Crown court advocacy experience. Having spoken to several BAME defendants who changed their plea, he said: 'The problem of not guilty pleas has been a problem for decades. If anything, the inability to choose your solicitor has made the problem worse, not better. I came up with suggestions. Others will have their own suggestions.'
Areas Lammy would like to see explored include issues involving Muslim women, who experience 'serious stigmatisation and isolation' once they leave prison, and children of BAME women, who are often taken into care and potentially come through the system at a later stage.
Ruling out the need for an formal public inquiry, Lammy said: 'What we now need is to get on with action. Let's go and do some things, change some things, let's be radical. Let's deal with the problem of prosecutions, recognise that giving [young] BAME people a criminal record has significant consequences not just for them but for society as a whole. Let's recognise the criminal justice system is lagging behind the health service, the education service, in terms of diverse men and women at the top of the profession, and engage in positive action to make some change.'
The government has committed to taking action on four aspects of the review. These include publishing all criminal justice databases held on ethnicity by default. Lammy said he expects the Ministry of Justice to respond to all 35 of his recommendations by the end of the year.
Lammy has been approached by publishers to turn his 108-page review into a book.