Ministry of Justice says it is already 'looking closely' at reforms to the divorce system after the Supreme Court ruled that a 68-year-old woman must remain married to her husband
In a landmark case, the UK's highest court last week dismissed Tini Owens's appeal of a lower court's refusal to grant her a decree nisi, even though the judge had ruled her marriage to Hugh Owens had broken down.
Lord Wilson, with whom Lord Hodge and Lady Black agreed, said 'there was no denying that Mrs Owens' appeal generates uneasy feelings'. But he said 'uneasy feelings are of no consequence in this court, nor indeed in any other appellate court'.
Were Mrs Owens to continue to live apart from her husband until 2020 'he would surely have no defence to a petition' as they would have lived apart for five years, Wilson said. 'Parliament may wish to consider whether to replace a law which denies to Mrs Owens any present entitlement to a divorce in the above circumstances,' he added.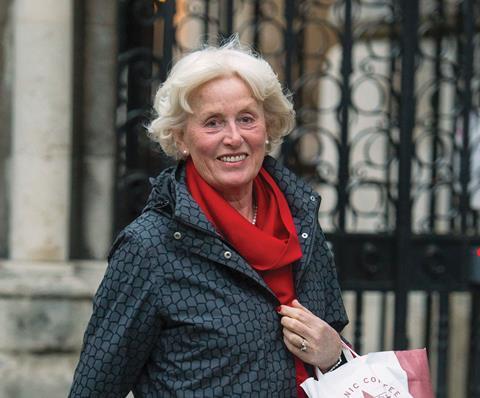 Lady Hale, Supreme Court president and Lord Mance gave concurring judgments. Hale said she found the case 'very troubling' but said 'it is not for us to change the law laid down by parliament – our role is only to interpret and apply the law that parliament has given us'.
The ruling prompted renewed calls from family solicitors for divorce laws to be reformed so that fault does not have to be proved.
A spokesperson for the Ministry of Justice said the department is 'carefully considering the implications' of the judgment as the current divorce system 'creates unnecessary antagonism in an already difficult situation'.
Family law group Resolution, which intervened in Owens v Owens, says that since the unsuccessful attempt to introduce no-fault divorce in the 1996 Family Law Act, more than 1.7 million people have cited adultery or unreasonable behaviour in their divorce petition.
Nigel Shepherd, former Resolution chair, said many people making allegations against their ex did not have to do so.
'A large number of those will have been parents, so one can only wonder what the long-term damage is to separating families across the country, needlessly caused by an outdated divorce process that is no longer fit for purpose,' he added.
Earlier this month Baroness Butler-Sloss introduced a private member's bill committing the lord chancellor to review divorce and separation laws. The MoJ says ministers will work with colleagues across the House on family law reform, including Butler-Sloss's Divorce Law Review Bill.