The director of public prosecutions has refused to be drawn into the row over controversial Brexit legislation which, by the government's own admission, will break international law.
Max Hill QC, in conversation with BBC presenter Razia Iqbal for a Bingham Centre webinar on Friday, was asked about the 'optics' of resignations and concerns over the Internal Market Bill.
The Crown Prosecution Service chief said he had to stay within his remit of the domestic jurisdiction within England and Wales.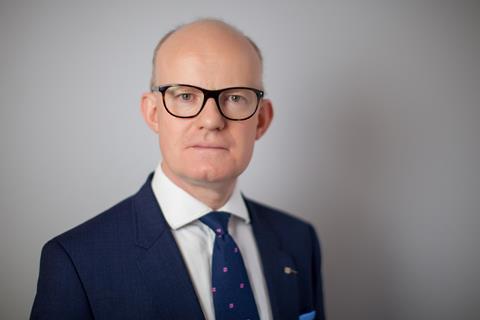 Adherence to the law is paramount but Hill said: 'International law, international treaties, the internal market bill – it is simply not for me… it is not for me because it has nothing to do with my jurisdiction. On that basis, I cannot enter into that territory.'
In a wide-ranging interview, Hill was asked about the optics surrounding Dominic Cummings' trip from London to Durham at the height of the coronavirus lockdown.
Hill said: 'I recognise the concern but this is a matter of process. It's a matter of the police to investigate and determine charge. It was Durham Police who had it in their jurisdiction. They did not refer it to us nor was there any suggestion they should have done having looked at the evidence and reached a final decision. The CPS were not asked, nor did we advise, nor was it our responsibility to charge in that case.'
The Crown Prosecution Service reviewed 659 prosecutions under the Coronavirus Act and Health Protection Regulations.
Hill said: 'I would say it was a very complex legislative framework… Errors were made in charging under the act when actually the regulations should have been used.'
Iqbal asked if the law was potentially badly drafted. Hill replied: 'It led to some confusion. That is different to saying it was badly drafted. We do not make the law. The responsibility, and it's a heavy one, for putting into the statute book sits with the legislature in parliament.'
Later this month the Ministry of Justice will introduce secondary legislation extending the custody time limit from 182 days to 238 days. Hill said the CPS would remain under pressure to have cases ready as quickly as possible. Prosecutors must show a chronology of the things they have done to prepare the case. Where the CPS is to blame for the case not being ready, 'we would not expect an extension to be granted', Hill said.