European governments will continue to be immune from legal challenge even when they are in clear violation of environmental law, specialist lawyers said today in response to proposals by the European Commission to enable public authorities to be challenged more easily.
In a legislative proposal, the commission said non-governmental organisations play a 'crucial advocacy role' for the environment. 'This implies that, under certain conditions, they should have the right to seek the review of decisions taken by public authorities on the grounds that these contravene environmental laws,' it said.
The commission proposes amending the Aarhus Regulation – a law intended to ensure EU decisions that may breach environmental laws can be challenged under the 1998 Aarhus Convention – to give NGOs more ways to seek administrative review. It is intended to strengthen the EU's system of access to justice in environmental matters and improve transparency.
'The proposal broadens the possibilities currently available to NGOs to seek administrative review. Whereas currently an administrative review can only be requested for acts of "individual scope" (acts which are directly addressed to a person or where the person affected can be distinguished individually), in the future NGOs will also be able to request review of administrative acts of "general scope",' the document states.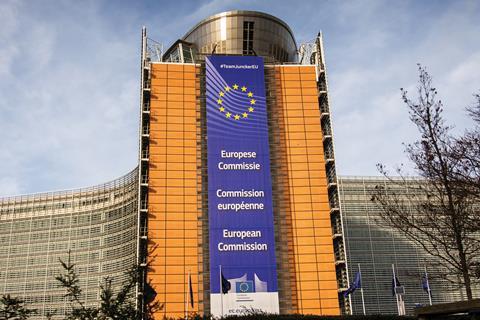 The commission's proposal is now to be negotiated and considered by the European Parliament and the Council.
However, specialist lawyers have said the recommendations do not go far enough.
Environmental law specialist ClientEarth said while the proposal is 'an important first step' to correct an imbalance in access to justice to protect the environment, many issues remain unaddressed.
ClientEarth's head of EU affairs, Anaïs Berthier said: 'This is a long overdue proposal, which goes some way towards levelling a playing field which is heavily sloped in favour of industry's interest – to the detriment of our health and the environment.
'However, it is disappointing that the commission did not make a proposal that fulfils even the minimum requirements of the Aarhus Convention. If the current proposal is not improved by the co-legislators, many decisions will remain unchallengeable, even if they clearly violate environmental law.'
Csaba Kiss, coordinator of Justice and Environment, the European network of environmental law NGOs, added: 'The internal review mechanism has so far failed to ensure fair and effective legal remedies for EU law breaking. This proposal offers much of the same but just opens it up to a larger number of EU acts. It is clear that the Commission has failed to fully live up to the task they set for themselves when they published the European Green Deal, which was supposed to "improve access to administrative and judicial review at EU level for citizens and NGOs".'
The Aarhus Convention, which requires governments to provide inexpensive procedures for challenging decisions that could damage the environment, was ratified by the UK in 2005.