Extended operating hours are 'misunderstood', the lord chief justice has said as the government consults on widening the controversial model to more courts.
HM Courts & Tribunals Service has been piloting Covid-19 operating hours in seven Crown court areas as part of a coronavirus recovery plan and is carrying out a quick consultation on extending the model.
On Tuesday, at his annual press conference, lord chief justice Lord Burnett of Maldon was asked if he had misgivings about extended operating hours.
Extended operating hours, he replied, 'are much misunderstood' and there was no question of judges or practitioners having to do longer days.
He said: 'What extended operating hours is looking at is to run essentially two courts in one courtroom in one day that lasts longer. So, in the Crown Court... two trials in the same day are heard in the same court, so one judge with one set of lawyers starts a trial at 9.30am in the morning and finishes at lunchtime, effectively, after four hours. The court is then cleaned and then the second trial starts after lunch for four hours...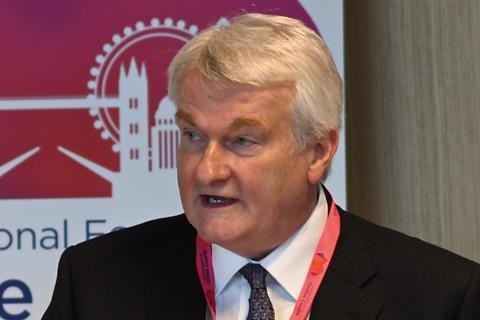 'I recognise that there are some who are not keen on it, in the end, it will be a matter for the lord chancellor to decide whether that is extended or continued, but it is something in the context of recovery and dealing with the problems of delay that we were speaking about earlier that at least needs careful consideration.'
Lord Burnett added that an increasing number of hearings are being conducted on Saturdays.
'Now, magistrates' courts have always sat on Saturdays in some parts of the country so, again, that is something which is contributing towards recovery. In the civil courts there are some plans to have short additional hearings at the end of the day, essentially half-day hearings, to deal with small cases, particularly involving litigants in person. All of this is in the context, as I say, of trying to recover backlogs. Nothing like this will ever please everybody, but it does seem to me that it has got to be looked at with care.'
The Criminal Bar Association warned it will 'take action' if Covid operating hours are introduced to more Crown courts.
The association has written to acting HMCTS chief executive Kevin Sadler. The letter, published today, says: 'If [the scheme's] introduction follows the process that it appears HMCTS intend to follow, then its introduction will be in breach of the Public Sector Equality Duty and in breach of HMCTS's public law consultation guidelines.
'The scheme, as presently anticipated, will operate in a way that is discriminatory as against women, some religious minorities, some groups of disabled people, and junior black barristers and barristers from other minority ethnic groups.'
The consultation closes on 10 December. Lord chancellor Robert Buckland told the Commons justice select committee on Tuesday that he expects to make a decision 'over the next month or so'.