A designated family judge who was criticised this year for employing 'obsolescent concepts' on consent in a family case has confirmed he will step down from his leadership role next week. In an email seen by the Gazette, His Honour Judge Robin Tolson QC, of Central Family Court in London, said the designated family judge (DFJ) role was 'arduous and, at times, thankless', and he wanted a life 'better suited to my personal circumstances'.
HHJ Tolson emailed Central Family Court users yesterday, announcing his departure with 'considerable regret'. His last day will be 21 August.
He said: 'Having been instrumental in having the post of DFJ re-graded to senior circuit judge level, I decided late last year not to apply when it was re-advertised. I must stress this was for personal reasons and had nothing to do with any other factor. Although the president was kind enough recently to stress his confidence in me as DFJ here, the role is arduous and, at times, thankless; and I desire a life better suited to my personal circumstances. It is as simple as that.'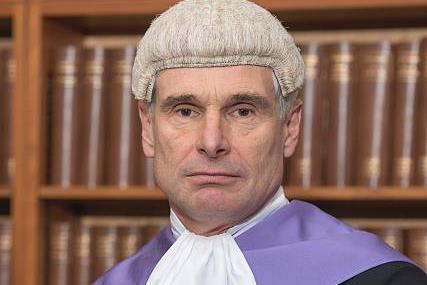 Tolson said Central Family Court was the only major court centre as far as he knew to return to full capacity in terms of court numbers post-lockdown.
He said: 'You the court users will glimpse, perhaps more than glimpse, some of the difficulties we - judges and staff alike - have faced here in court and behind the scenes at the business end of a family justice system which, if I may offer a personal view just for a moment, seems increasingly incapable of meeting the needs of its users: not enough time or money for the necessary and deserving; and a tendency to concentrate resources on the unnecessary, complicating the simple and pandering to agendas which are at odds with reality or a diversion at best.'
HHJ Lynn Roberts has been appointed designated family judge at Central Family Court with effect from 24 August. 'I wish her good luck and hope you will support her in what I at least have found to be a difficult role,' HHJ Tolson said in his email.
HHJ Tolson was appointed designated family judge for London (principal registry) in October 2015.
In January the High Court ruled that his judgment following a fact-finding trial in proceedings for child arrangement orders was 'so flawed as to require a retrial'. The High Court ruling, which stated that HHJ Tolson employed 'obsolescent concepts' on consent, attracted national media coverage. It also prompted more than 130 lawyers and campaigners to sign an open letter to the family division president calling for wider action. The judiciary said an online resource was being developed for family judges focusing on consent and stereotypes in sexual cases.
Last year HHJ Tolson was praised for issuing wellbeing guidance which told practitioners that there was no need, as far as the court was concerned, to reply to an email after 6pm or before 8am.
Comments on this article have now been closed.