The independent panel tasked by the government to probe judicial review has revealed that it has no plans to publish all the evidence it has received when it reports back to ministers.
The Independent Review of Administrative Law's call for evidence, which included a separate questionnaire for government departments, closed last week. Several respondents, including professional bodies and law firms, have published their responses but no submissions from government bodies have yet been made public.
Dr Joe Tomlinson, research director at the research and strategic litigation organisation Public Law Project, asked Lord Faulks, the review panel's chair, if the evidence will be published.
In a letter dated 22 October, Lord Faulks said: 'I expect the report to government will include a summary of responses, quotes or excerpts from individual submissions and set out those who have taken the time to respond to our call for evidence in the interests of transparency; but we are not proposing to include the full text of all submissions (although some respondents may choose to release them themselves); and it is a matter for the government to decide when and how the report will eventually be published.'
Barrister Dinah Rose QC, who co-chaired an expert group convened by Public Law Project to discuss the review, said the panel's decision not to publish consultation responses was 'unsatisfactory'.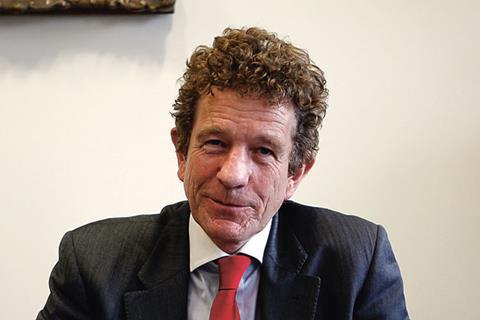 She said: 'It means that we will have no sight of what government departments have said, or any data they rely on. It's impossible to test any assertions they have made.'
The call for evidence document states that responses will feed into a final report but confidentiality cannot be assured, highlighting a statutory code of practice under the Freedom of Information Act with which public authorities must comply.
'In view of this, it would be helpful if you could explain to us why you regard the information you have provided as confidential. If we receive a request for disclosure of the information we will take full account of your explanation, but we cannot give an assurance that confidentiality can be maintained in all circumstances. An automatic confidentiality disclaimer generated by your IT system will not, of itself, be regarded as binding on the Ministry [of Justice],' the document says.
Meanwhile, the Law Commission, which keeps the law of England and Wales under review, has revealed it declined to take up the panel's offer to submit evidence. Chair Sir Nicholas Green told the Gazette that the commission decided it would be inappropriate to comment. 'As an organisation, we thought it risked bringing us into the political arena… The moment people think we are partial and not objective, people will lose trust in us,' Green said.
The Faulks review is expected to report to the government by the end of the year.