The oversight regulator has given the Solicitors Regulation Authority a completely clean bill of health, concluding there are no areas where the body is not meeting expectations.
The Legal Services Board said the SRA had met all 27 required outcomes in its regulatory approach, authorisation, supervision, enforcement and leadership - even though concerns were raised about the number of complaints from the public about the regulator.
The results follow the LSB's annual review of all frontline regulators completed last month, in which the SRA was one of only two organisations to record a perfect score. The review's publication comes a week after the SRA paid a record £228,000 to a solicitor subject to a failed prosecution.
This is the second year in a row that the SRA has been classed as meeting required outcomes in all categories. The solicitors' regulator appears to have ironed out any previous issues with its general approach to transparency, despite continuing to bar the public from attending its board meetings.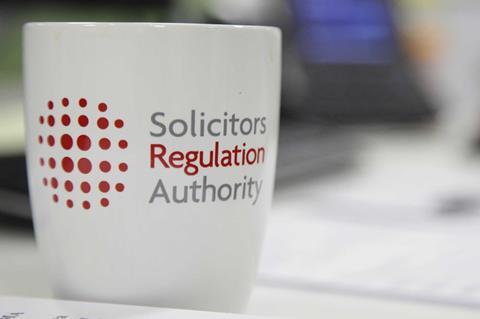 The LSB report added: 'Following improvements in recent years, we consider the SRA to provide a high degree of transparency in respect of its work, decision-making and accountability, but we encourage it to think how it might provide more.'
The LSB said it expects the SRA to 'lead by example' over a new focus on how legal services regulators approach and deliver disciplinary and enforcement activity. The SRA will also be expected to apply the lessons learned from how it handled communications over the SQE and solicitors' indemnity fund to help with upcoming matters.
While the LSB appears to have no issues with the SRA, the oversight regulator revealed complaints from consumers about how the SRA handled their grievances with solicitors. These complaints raised issues such as not explaining the process properly, not acknowledging or responding to complaints, failing to deliver on time and not handling the complaints fairly.
Based on its review of these issues, the LSB concluded that the SRA has an 'accessible and clear process so that concerns can be raised about an authorised person'. The SRA was also found to have ensured that all complaints were reviewed on receipt and serious cases prioritised.
The report added: 'While we consider that these two outcomes remain met, we are still concerned about the numbers of complaints we receive, the issues they raise, and the levels of partially upheld complaints in the performance management data. We will continue to monitor these and the SRA's performance in handling complaints and addressing the issues.'
Other frontline regulators were not as impressive as the SRA in the annual review. The LSB identified six areas where the Bar Standards Board was not meeting the required standard, most related to leadership. In all six cases, action is being taken.
The ICAEW and Intellectual Property Regulation Board (twice) both had outcomes unmet where action had yet to be taken.