Staff at listed firm Gateley are in line for a mini-windfall next month, when an employee share scheme matures and almost 300,000 new shares could be issued.
The company's 2018 save as you earn option (SAYE) plan will mature on 1 November and the group has applied for 292,800 new ordinary shares to be admitted to trading on the junior AIM market. Gateley shares currently stand at around 236p, meaning staff who signed up to the scheme three years ago could be in line for just under £700,000 worth of shares.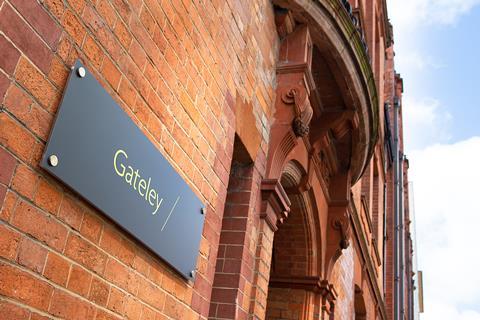 According to Gateley, almost 650 people – more than 50% of its workforce – have shares or active options in one of its three share schemes, including its SAYE plans. However, the group did not disclose how many employees took part in the 2018 scheme.
Under SAYE schemes, staff are given the opportunity to purchase shares at a discount of up to 20% of the market value and agree to save up to £500 a month in a savings plan in order to save up. When the savings plan matures employees can either exercise the option to acquire the discounted shares or elect to receive back their savings.
Gateley shares have risen steadily since the start of 2021, from 147p in early January to 236p today. Shares fell rapidly during the early stages of the pandemic to 117.5p in April 2020. However, the group returned to profit growth for the year ended 30 April 2021, with underlying profit before tax up 7.1% at £19.3m. Meanwhile, net cash rose by £20.5m to £19.6m.
The company has a total of 118,538,385 ordinary shares in issue with one voting right per share.