A leading MP has called on justice ministers to show evidence that a vastly inflated small claims limit is a proportionate change.
The government last week stated that it intends to increase the small claims limit to £5,000 for RTA claims, though the rise will not come into effect until April 2020. The change would deter claimants from recovering costs for claims worth less than £5,000, effectively taking lawyers out of the claims process for these cases.
The Ministry of Justice confirmed its position in a response to the justice select committee having reported concerns about the revised limit. But it emerged this week that the committee is still not satisfied with the government's response.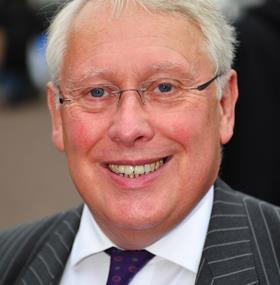 Committee chair Bob Neill has written to justice secretary David Gauke pointing out the government's explanation of the rise as 'proportionate' had no supporting evidence. The letter asks what evidence exists for this assertion.
Neill also queries why the government says that an inflation-based increase to the small claims limit for personal injury should be calculated from 1991, rather than from 1999 when the limited was adjusted to exclude special damages. The MP adds: 'You will be aware that Lord Justice Jackson used 1999 as the starting date when discussing this issue in the context of his review of civil litigation costs, and we find it surprising that the government should now adopt a different approach to that of a member of the senior judiciary.'
Elsewhere, the letter welcomes the MoJ's pledge to bring forward an amendment to the Civil Liability Bill that insurers prove they are passing on the savings they expect to make after April 2020. Neill states the committee believes it 'critical' to hold the insurance sector to account on this commitment.
A spokesman for national firm Thompsons Solicitors, one of the most vocal opponents of the personal injury reforms, said it welcomed the continued interest from the committee in holding government to account. 'Five minutes looking at the White Book and the suggestion that the date from which any increase should be measured is anything other than 1999 is blown out of the water, yet the government persists in clinging to 1991.'