Solicitors for Dechert have dropped the international firm's former head of white-collar crime Neil Gerrard in five different cases after he was criticised by a High Court judge for leaking a client's information and having 'plainly lied' on oath, the Gazette understands.
Gerrard provided Eurasian Natural Resources Corporation's confidential information to three newspapers and the Serious Fraud Office while he was investigating allegations of bribery and corruption made against the mining giant, Mr Justice Waksman ruled last month.
The former Metropolitan Police officer, 67, expanded his investigation because he was 'obsessed with making money' and anonymously sent a brown envelope of privileged material to the SFO shortly after he was sacked in 2013, the judge said.
Gerrard said that he was 'devastated' by the judge's findings, adding: 'After over 30 untainted years as a solicitor, I remain sure of the appropriateness of my actions, of my advice in relation to my former client and of my personal and professional integrity.'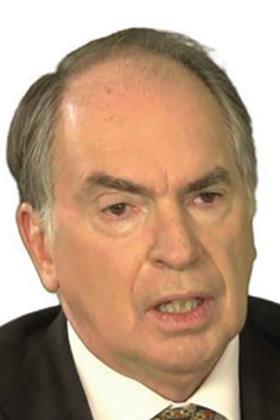 The day after last month's excoriating ruling, counsel for two Jordanian lawyers who are suing Gerrard and Dechert for alleged responsibility for their unlawful abduction, detention and interrogation said Dechert was 'about to throw Mr Gerrard under the bus'.
John Brisby QC – representing Karam Al Sadeq and Jihad Quzmar, who say they have been held in Ras Al Khaimah, one of the United Arab Emirates, in conditions amounting to inhuman and degrading treatment – suggested Dechert's official statement after Waksman's ruling revealed an impending divide between the firm and Gerrard.
Clyde & Co, which represented both Dechert and Gerrard at trial in proceedings brought by ENRC, have now been replaced as Gerrard's solicitors by Charles Fussell & Co, according to court records.
Enyo Law, which represented Dechert and Gerrard in the claims brought by Al Sadeq – who is also suing former Dechert partner David Hughes and current partner Caroline Black – and Quzmar, have also apparently dropped Gerrard and been replaced by Charles Fussell & Co, court records reveal.
The Gazette understands that Enyo is no longer representing Gerrard in an action brought by Al Sadeq's lawyers Stokoe Partnership Solicitors against Gerrard and Dechert for alleged involvement in hacking and data theft attacks.
It is also understood that Enyo has been replaced by Charles Fussell & Co in a claim brought by airline tycoon Farhad Azima – who alleges his emails were hacked before the trial of a multi-million-pound fraud claim brought against him by the Ras Al Khaimah Investment Authority (RAKIA), which was previously represented by Gerrard and Dechert.
All the claims made against Dechert, Gerrard, Black, Hughes and RAKIA are denied. Charles Fussell & Co declined to comment and Dechert did not respond to a request for comment at the time of publication.