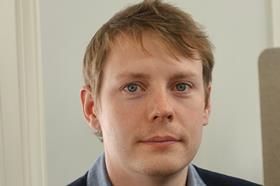 This week's crushing defeat for Dechert and its former white-collar crime chief Neil Gerrard in the high-profile ENRC case raises fundamental questions for the future stewardship of the City outfit. What will existing (and potential future) clients make of it? 'Excoriating' was the adjective deployed by the Financial Times to describe the High Court judgment, which also adds to the woes of a beleaguered Serious Fraud Office.
Gerrard had leaked his client's confidential information to the press and the SFO in order to expand an investigation into allegations of bribery and corruption because he was 'obsessed with making money', Mr Justice Waksman ruled. He provided information about Eurasian Natural Resources Corporation to three newspapers and anonymously sent a brown envelope of privileged material to the SFO shortly after he was sacked in 2013, Waksman found.
The former Metropolitan Police officer, 67, also 'deliberately' did not tell ENRC that its then-global head of compliance Cary Depel was being interviewed by the SFO and 'plainly lied' on oath when he said he did not remember a text from Depel about it, the judge said.
We are considering the judgment to see what we should learn from it. Trust among partners is integral to any partnership and, throughout this litigation, Dechert has always acted in good faith in reliance on the assurances given to us by our former partner

Dechert
Gerrard was engaged by ENRC in December 2010, when he was a partner at DLA Piper, to investigate allegations of corruption in relation to its operations in Kazakhstan made by an anonymous whistleblower. He took the case with him when he moved to Dechert in April 2011.
The investigation, which was initially estimated to cost £400,000 but racked up fees of around £13m, expanded to include allegations relating to operations in the Democratic Republic of Congo and also looked into whether an ENRC subsidiary had sold material to Iran in breach of sanctions. 'Almost all' of Gerrard's income between April 2011 and April 2013 came from the profits arising from the £13m he billed to ENRC, Waksman noted.
Shortly after Dechert's retainer was 'abruptly terminated' in March 2013, the SFO opened a criminal investigation into ENRC – which remains ongoing and has not led to any criminal charges.
Gerrard – who was described at last year's blockbuster trial as 'Machiavellian' and accused of treating ENRC as a 'cash cow' – was 'the instigator' of three leaks to the media, the judge ruled.
He found that the first leak to The Times, resulting in a 'highly damaging' article in August 2011, was 'instigated' by Gerrard and said it 'shows that he lied continuously on this particular issue [and] suggests that he was capable of very serious professional wrongdoing'.
'For a solicitor instructed on behalf of a client to cause a leak of the kind in issue here is extremely serious conduct which it might be thought would be almost unimaginable in the case of a straightforward competent solicitor,' Waksman said. 'I regret to say that I do not regard it as unimaginable in the case of Mr Gerrard.'
One of the more outlandish allegations made at trial, that Gerrard said he was in 'rape mode' and was going to 'screw these fuckers for £25m' shortly after he celebrated The Times article with 'a glass – or perhaps two – of pink champagne', was also essentially upheld.
I believed I was telling the truth at all times

Neil Gerrard
'As for the shocking expression "I'm in rape mode", it is so obviously appalling that one has to question whether it is really likely that a solicitor would use it, especially in a restaurant where others might overhear,' Waksman said.
'For his part, in cross-examination Mr Gerrard indignantly denied it. However, I regret to say that Mr Gerrard, being the volatile character that he is, was in my view capable of saying it.'
He added that Gerrard was also 'in gross breach of duty to ENRC' in relation to leaks leading to articles in The Sunday Times in December 2011 – which caused a 5.6% drop in the then-FTSE 100 company's share price, wiping £400m-500m off its value – and the Financial Times in March 2013.
Waksman found that Gerrard was 'at least in reckless breach of duty' in respect of 22 unauthorised contacts with SFO staff – including former director Richard Alderman, who 'tipped Mr Gerrard off' about a letter from the SFO to ENRC in August 2011 – during his investigation.
The judge said on Monday that Gerrard, who retired at the end of 2020, was 'negligent and for the most part reckless' in unnecessarily expanding his investigation in relation to ENRC's operations in Kazakhstan and the Democratic Republic of Congo. He was also found to be negligent over his failure to record his advice in writing and in giving wrong advice about ENRC's potential criminal liability, failing to determine the scope of the SFO's concerns and failing to protect ENRC's privilege.
Waksman said: 'I very much regret to say that in general I found [Gerrard] to be a highly unreliable and at times dishonest witness. His evidence was often inconsistent with the documents or implausible and, on more than one occasion, he was plainly lying.'
The Solicitors Regulation Authority said it is reviewing the judgment before deciding on any next steps.
The SFO, still reeling from the quashing of two oil executives' bribery convictions due to 'serious' disclosure failures relating to current director Lisa Osofsky's 'wholly inappropriate' contacts with a 'fixer' in a separate criminal case, did not escape unscathed.
ENRC's claim against the watchdog for inducing breach of contract was upheld 'subject to causation' in relation to 15 unauthorised contacts between Gerrard and senior officials, including Alderman.
The SFO successfully defended ENRC's claim for alleged misfeasance in public office – some allegations of which were established, the court found, though they were 'not sufficient to make out the tort itself'.
Waksman accepted that the SFO did not 'actively pump' Gerrard for information and that 'the essential driver for all this was Mr Gerrard', but found the watchdog induced Gerrard's breach of duty out of 'bad faith opportunism'.
However, the judge refused to make the declaration sought by ENRC that the SFO is not allowed to make use of any confidential and privileged material which was disclosed by Dechert or Gerrard or that any officers who saw the information be removed from the ongoing investigation.
All issues of causation and loss will be decided at a subsequent trial, subject to two exceptions relating to the SFO's decision to send a letter to ENRC in August 2011 and the company's engagement with the watchdog thereafter, which were decided in the SFO's favour.
A spokesperson for ENRC said it is 'profoundly concerned by the very serious implications for other Dechert clients and other subjects of SFO investigations'.
An SFO spokesperson said: 'We welcome that the judge found against ENRC for the majority of its allegations against the SFO. We are considering the implications of this lengthy and complex judgment.'
Waksman's judgment raises existential questions for Dechert, which ENRC says spent nearly £40m on its defence of a claim that leaves the reputations of both Gerrard and the firm in tatters.
Gerrard said on Monday that he is 'devastated' by the findings, adding: 'After over 30 untainted years as a solicitor, I remain sure of the appropriateness of my actions, of my advice in relation to my former client and of my personal and professional integrity.
'I gave evidence to the best of my ability and believed I was telling the truth at all times. I would like to thank Dechert for their support.'
However, Dechert's statement was hardly supportive – so much so that lawyers representing other claimants who are also suing Gerrard suggested in court that the firm 'either have thrown or are about to throw Mr Gerrard under the bus'.
A Dechert spokesperson said: 'Trust among partners is integral to any partnership and, throughout this litigation, Dechert has always acted in good faith in reliance on the assurances given to us by our former partner. The court has now found Mr Gerrard to have committed conduct which is completely at odds, not only with our values, ethos, and culture as a firm, but also with the high ethical and professional standards adhered to on a daily basis by our lawyers the world over.'
On Tuesday, there was a preliminary hearing in three separate claims brought against Gerrard and Dechert ahead of a mammoth joint trial next year which threatens to cause even more reputational damage to the former solicitor and his old firm.
Two Jordanian lawyers who are both currently detained in one of the states of the United Arab Emirates claim Gerrard and Dechert were responsible for their unlawful detention and interrogation in Ras Al Khaimah, which is 'vehemently' denied.
One of the men – Karam Al Sadeq, whose claim is also brought against former Dechert partner David Hughes and current partner Caroline Black – alleges he was 'interrogated' by Gerrard, Hughes and Black while being held in conditions amounting to inhuman and degrading treatment. Black and Hughes also deny the claims against them.
The High Court has previously heard that Al Sadeq arrived for an interview with Black and a Dechert associate 'blindfolded' and that he was also sometimes held 'in shackles'.
Al Sadeq's lawyers Stokoe Partnership Solicitors are also suing Gerrard and Dechert over their alleged involvement in hacking and data theft attacks said to have been carried out in order to find out who was funding their client's claim – which is denied 'in the strongest possible terms'.
John Brisby QC, representing Al Sadeq and fellow Jordanian lawyer Jihad Quzmar, noted that, at a previous hearing, he told the court that 'if my clients' allegations were substantiated at trial that Mr Gerrard was nothing more than a bent copper, or ex-copper, and a disgrace to the solicitors' profession'. 'In the light of Mr Justice Waksman's judgment, I repeat my earlier comments about Mr Gerrard,' Brisby said.
Perhaps ominously for Gerrard, both of the private investigators Stokoe initially sued have now settled with the firm. One of them, Stuart Page, alleges that Gerrard put key witnesses through 'perjury school' at an Alpine Swiss hotel ahead of a trial in separate proceedings.
Gerrard is said to have been involved in the hacking and publication of aviation tycoon Farhad Azima's emails before the trial of a multi-million-pound fraud claim brought by the Ras Al Khaimah Investment Authority (RAKIA), which is denied 'in the strongest possible terms'.
Page claims Gerrard conducted a 'mock trial… acting as both the judge and the cross-examining counsel' to rehearse a false account of how they obtained Azima's emails.
Gerrard and Dechert say the Swiss hotel meeting was simply to explain 'the process of giving evidence' to Page – but last month RAKIA said the meeting was 'outside the scope of [Dechert's] retainer and instructions and RAKIA was not made aware that it was taking place'.
The claims – which are as yet untested in court – are mounting against Gerrard and Dechert, which has already expended considerable financial and reputational resources on defending its former white-collar crime partner. Whatever happens next, the Gazette will be there.