The minister in charge of legal aid has tried to persuade solicitors to support the government's criminal legal aid package – suggesting it was no mean feat to secure £135m.
James Cartlidge MP told a Law Society webinar this week that when he joined the Ministry of Justice last September, if he knew he would be able to get the £135m recommended by Sir Christopher Bellamy following his independent review, 'I would have proverbially bitten someone's limb off'.
'Please, do not underestimate how difficult it is in government, no matter what an independent report recommends, to secure funding, ensure you can deliver it, get all your policy right,' the minister said.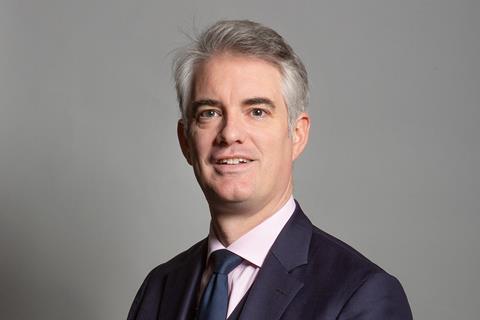 Bellamy recommended a 15% uplift in fees. The Society withdrew its support for the government's proposals after calculating that the overall package for solicitors would amount to 9%. Even if the cash set aside for reforming the litigators graduated fee scheme is factored in, the Society's head of justice Richard Miller told the minister that the overall package would still only amount to 11%.
Cartlidge rejected the assertion, saying it did not reflect the fact that reform has been separated into two 'buckets': a fee uplift in most areas and LGFS reform.
He added: 'This is a percentage increase, not a cash increase. We're not saying "whatever happens you only get this amount of money". This is a demand-led system. If demand is higher, it will still be 15%. Every indication there will be a significant increase in work, potentially higher receipts, because of the 20,000 police officers.'
The minister also repeated what he told the House of Commons justice select committee – that the government was working as fast as it can.
The consultation closes on 7 June.
This article is now closed for comment.