The Good Law Project has been granted a costs capping order in a judicial review after saying the government's estimated £1.2m costs posed an 'existential threat' to the campaign group.
It is bringing the case against the Department of Health and Social Care (DHSC) over a £22.6m personal protection equipment contract awarded at the start of the pandemic to Bunzl Healthcare. The High Court heard today that the company is providing a refund of about £4m.
The Good Law Project alleges Bunzl was given 'favourable treatment' because it was a client of Tulchan Communications, a public relations firm whose managing partner Lord Feldman was an unpaid ministerial adviser to the DHSC at the time. The claims are denied.
DHSC, which is defending the case 'in its entirety', has already incurred more than £600,000 in costs – the 'vast majority' incurred by the Government Legal Department – and estimates that it will spend a total of around £1.2m to the conclusion of the case, the court heard.
The Good Law Project applied for a costs capping order (CCO) in the sum of £120,000, saying that it would have to withdraw the claim if one was not granted. It presented evidence from founder Jolyon Maugham QC that the group has just under £2.8m available to meet liabilities arising from all litigation and has contingent liabilities of slightly over £3m in relation to legal costs, making a deficit of approximately £250,000.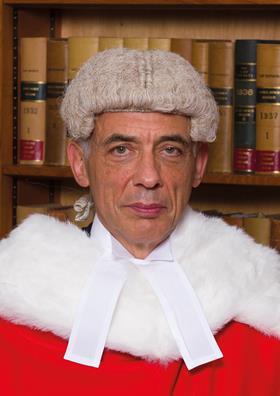 DHSC argued that the test for a CCO was not met as the claim did not amount to 'public interest proceedings', with Michael Bowsher QC also submitting that the Good Law Project does not have standing, relying on rulings by the High Court and the Court of Appeal.
But Mr Justice Waksman ruled that 'these are public interest proceedings' and granted a CCO with a reciprocal cap of £300,000.
The judge also referred to the a February judgment of the High Court, in which it said the Good Law Project does not 'carte blanche to bring any claim for judicial review no matter what the issues and no matter what the circumstances'. But he said that the High Court's 'general observations' did not amount to 'a carte noire', adding that it was arguable that the Good Law Project has standing in this case.
This article is now closed for comment.