The government has been criticised by an employment tribunal for a 'lack of coordination and pre-planning' that resulted in a solicitor-judge bringing a disability discrimination challenge against the justice secretary over her struggles to secure reasonable adjustments.
Zorina Nadine Clarkson Palomares, a fee-paid judge, claimed the justice secretary failed in his duty of care to make reasonable adjustments, and to have in place adequate policies and procedures to ensure reasonable steps were taken. The government contested the claims. A hearing, where Clarkson Palomares represented herself, took place remotely at Reading Employment Tribunal last September.
Delivering its judgment this week, the tribunal ruled that the government breached its duty to make reasonable adjustments contrary to the Equality Act by failing to provide voice recognition software from September 2016 until December 2018 and failing to provide training on the proper use of the voice recognition software from September 2016 until May 2019.
The tribunal also upheld a complaint that the government indirectly discriminated against Clarkson Palomares in relation to the requirement to provide written statements in the Social Security and Child Support Tribunal without the use of voice recognition software between September 2016 and December 2018.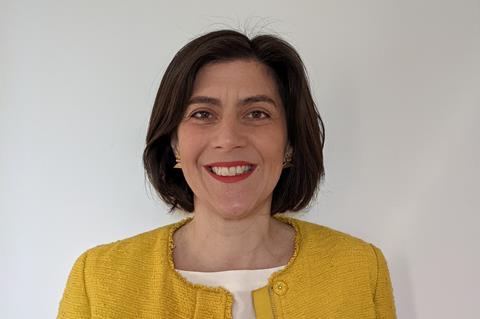 The remainder of the complaints that the government breached its duty to make reasonable adjustments were dismissed, including in relation to the provision of suitable recording systems and a proofreading 'checklist'.
The tribunal said correspondence to Clarkson Palomares expressing concerns over the late provision of written statements 'could be considered unfavourable treatment' but concluded that the government established it was a proportionate means of achieving a legitimate aim.
Allegations of section 15 discrimination and section 26 harassment against the government were dismissed.
However, the government was criticised for an 'overall lack of coordination and pre-planning' that resulted in a 'lengthy and problematic chronology of events'.
The judgment stated: 'As a tribunal we have had the opportunity to stand back from the detail of this case and look at it holistically. Unfortunately, nobody within the respondent's organisation was able to do the same. Put simply, the respondent organisation did not know how to handle the claimant's situation properly. There was no pre-existing policy to deal with a judicial office-holder facing the challenges that were faced by the claimant.
'We accept and appreciate that the individuals within HMCTS were doing their level best in the circumstances to provide the claimant with what she needed. But in the absence of an appropriate policy or procedure they came up against significant obstacles in doing this.
'Furthermore, the absence of an overall policy meant that nobody took ownership of the problem. It also meant that lines of accountability were unclear. Who had responsibility for taking the various steps required? If those steps were no taken (or not taken timeously) who should the claimant approach to have this rectified? Indeed, who should her leadership judges have been able to approach to rectify the problem?
'It is this overall lack of coordination and pre-planning which has led to such a lengthy and problematic chronology of events in the claimant's case.'
A Ministry of Justice spokesperson told the Gazette: 'We have noted the judgment and are considering it carefully.'