Housing lawyers have urged the government to rethink and redraft its ban on evictions, which they say has been watered down after its latest extension.
The Ministry of Housing, Communities and Local Government announced on Friday that it was extending the ban, which had been due to end today, for another six weeks as a result of England being locked down a third time. The ban on bailiff evictions for all but the most egregious cases will be extended until at least 21 February and the measures will be kept under review.
However, shortly after the legislation was published on Friday afternoon, housing solicitor Giles Peaker, a partner at Anthony Gold Solicitors, highlighted concerns.
On his Nearly Legal website, he posted: 'There is a change from nine months arrears to six months arrears, and, unlike the previous regulations, there is no stipulation that the amount of arrears must be at the date of the possession order, and there is no stipulation that arrears after 23 March can't be counted.'
The Housing Law Practitioners Association said: 'These changes mean that families and individuals can be evicted now because of arrears that have come about solely due to the coronavirus crisis. Even if [tenants] are infected by the virus they can be evicted and left to make contact with many other people trying to find new accommodation. It is unthinkable that the ban on evictions should be watered down at this time when the public health crisis is at its highest point ever and yet that is what the government has done.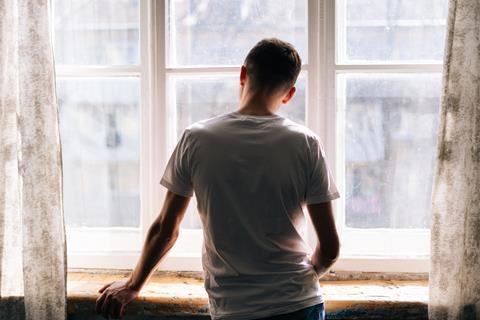 'Minister Robert Jenrick said on 26 March 2020 that "no one should lose their home as a result of the coronavirus epidemic." That was right in March 2020. It is even more so now. His department must rethink and then redraft the eviction ban regulation.'
The government also announced that a mediation pilot will begin next month to support landlords and tenants who face court procedures and potential eviction. The pilot will offer mediation as part of the possession process.
Housing solicitor Jeinsen Lam, based in the Croydon office of South West London Law Centres, said the pilot was well intentioned but 'is a distraction from both the benefit policies that set up many tenants to fail and the decimated housing legal aid provider base that leaves many unable to access professional legal advice'.
He added: 'We are all too aware that many of the clients law centres have represented in recent times would have been made homeless had they not been entitled to our representation through legal aid. If the government wants to reduce the number of possession cases, and encourage early settlement, they should provide financial support to those in rent arrears, bring welfare benefits/debt back into scope and reverse the critical decline in the number of housing legal aid providers.'