Lady Hale, who presided over the prorogation case in the Supreme Court last year, has criticised the government for introducing coronavirus regulations when parliament was in recess.
The immediate past president of the Supreme Court, and former colleague Lord Sumption, voiced their criticisms about the government's approach to using emergency powers in evidence to the Lords constitution committee yesterday.
Lady Hale noted that the first set of regulations was introduced when parliament was not sitting. 'They did not have to be introduced when parliament was in recess but it meant parliament had no opportunity to debate them for several weeks.'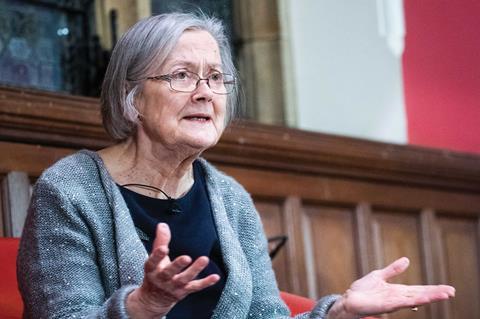 Since then, a 'bewildering flurry of new regulations' had come in at short notice and parliament had an 'all or nothing' option in dealing with them. 'The normal orderly process of scrutinising delegated legislation has not taken place,' she said.
The first lockdown, she suggested, was a time when the government could have provided a 'settled framework'. She praised a five-level framework of rules and regulations in the Republic of Ireland, which she said everyone knows and understands. 'If such a plan had been formulated we would not have had this constant chopping and changing between the different levels of control' – which, she said, made it difficult for parliamentarians to assess the wisdom and courts to assess the validity of what was being done.
Lord Sumption said the absence of any contingency planning 'explains the absence of a framework at any stage until relatively recently'.
Lady Hale said some of the enforcement powers were used in respect of things that were in the guidance but not in the regulations. 'That's clearly inappropriate and the government must always make clear the distinction between what is law and what is merely advice about how people should be behaving.'
Sumption said the government's advice 'should be balanced, measured, expressed in unemotional tones, as has been the case outside this country. For example in France, Germany, Italy, where I have seen broadcasts by senior ministers which are in terms that are altogether more measured than those we have had in some cases from spokesmen from our own government.'
Asked how the government can ensure the latest Covid requirements are clear and accessible to the public, Hale said: 'One of the difficulties is you need to go on the internet to find out most of this stuff. Sometimes it is the BBC website rather than the government website that has the clearest information. That seems to me to be unacceptable.'