The Home Office is being challenged today in court over an immigration policy that campaigners say imposes too tight a timetable for people facing deportation to get proper access to justice.
The Court of Appeal is hearing an appeal by Medical Justice, a charity set up to provide medical and legal advice to immigration detainees, against a 2019 High Court ruling that the Home Office's 'removal notice window' (RNW) policy is lawful.
Public Law Project, which is acting for Medical Justice says that under the policy, individuals are given between 72 hours and seven days' notice that they can be removed without further warning at any time over the next three months. To challenge their removal, which PLP says could be as soon as three days after being given notice, those subject to a RNW must find an immigration lawyer, make representations explaining why they should be allowed to stay, and wait for the Home Office to decide their application. If the application is refused, the individual must find a lawyer to challenge the decision. In some cases, it may be necessary to obtain an injunction to prevent their removal.
PLP solicitor Rakesh Singh said it is practically impossible to go through all the steps in the time allowed.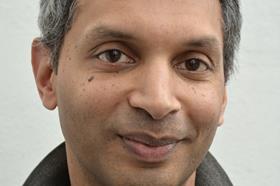 He said: 'I have represented people who were unlawfully detained and removed from the UK because this policy simply denied them the opportunity to put their case before a court. We represented a man affected by the Windrush scandal who had legitimately lived and worked in the UK for nearly 30 years. He was subject to a RNW and was unable to find a lawyer. It was by pure luck that he avoided removal. His family came across me by chance and since he couldn't find another lawyer I agreed to represent him. But on the same day he was told that he would be put on a plane in less than 48 hours. We applied to the court the day before his removal for an injunction.'
Medical Justice will today argue that the policy is unlawful because it poses an unacceptable risk of interference to the constitutional right of access to justice. It also breaches the Dublin III Regulation which requires individuals claiming asylum to have access to free legal advice and the court before they can be removed to the EU member state responsible for considering their claim.
PLP says said today's hearing ties together challenges brought by Medical Justice and an individual, represented by Duncan Lewis Solicitors, who faced removal under the RNW policy.
A Home Office spokesperson said: 'As legal proceedings are ongoing, it would be inappropriate to comment.'