A QC representing bereaved families in the Grenfell Tower public inquiry has backed calls for a statutory duty of candour, saying she has often found inquests far more adversarial than any criminal case she has done.
Garden Court Chambers barrister Allison Munroe QC, who has also represented bereaved families in the Hillsborough inquests, was speaking at an event this week to discuss thinktank Justice's latest report, When Things Go Wrong: the response of the justice system. The report calls for urgent reform for major inquests and inquiries, saying the current system often leaves bereaved families and survivors feeling confused, betrayed and retraumatised.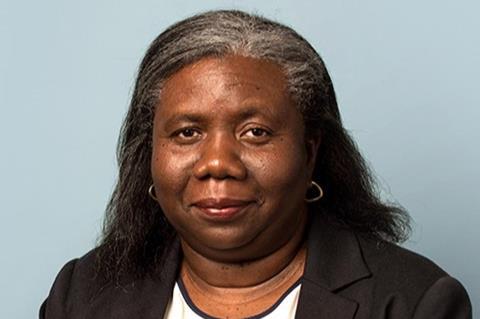 Among the report's 54 recommendations are a statutory duty of candour, including a rebuttable requirement for position statements, which Justice says would help foster a 'cards on the table' approach.
Munroe said: 'I have often found inquests, which are supposed to be inquisitorial, are far more adversarial than any criminal cases I have ever done.'
She sees a statutory duty of candour as a pre-requisite. Public bodies, she said, approach inquests and inquiries as 'litigants who are fighting their position rather than coming to [them] to find the truth or provide information'. However, 'families are not after retribution, they're not after money. They want the truth, but they also want to make sure these things do not happen to other families in future and lessons are learned'.
Ken Sutton, director of the Hillsborough Independent Panel, told the event that it was essential for those working in organisations 'to know that if something does go wrong and there is a possibility of an inquiry, then there will be a statutory requirement of candour'.
He said: 'We should not underestimate the impact that would have upstream within those organisations. If sometimes more junior members of staff are aware their organisations will be required to be candid, some of the problems of defensiveness can be avoided before they start, not merely corrected at the point of the inquiry.'
Other recommendations in the report include a central inquiries unit to oversee and facilitate information-sharing, a full-time chief coroner, and a special procedure inquest for investigating mass fatalities as well as single deaths linked by system failure.
Justice also recommends setting up an independent body to oversee and monitor implementation of the report's recommendations.
Sutton said the public will no longer tolerate a failure to learn lessons from past tragedies. 'That means there has to be a body persistently tracking and prompting those lessons. You cannot rely on insiders in the system to implement the recommendations once they have been made.'