International firm Herbert Smith Freehills has become involved in the legal challenge to Boris Johnson's decision to prorogue parliament for five weeks.
Sir John Major, prime minister from 1990 to 1997, announced today that he will seek permission to intervene in a claim initiated by campaigner Gina Miller. He will be represented by Lord Garnier QC and Blackstone Chambers' Tom Cleaver, instructed by Herbert Smith Freehills.
In a statement, Major said: 'I promised that, if the prime minister prorogued parliament in order to prevent members from opposing his Brexit plans, I would seek judicial review of his action. In view of the imminence of prorogation - and to avoid duplication of effort, and taking up the court's time through repetition - I intend to seek the court's permission to intervene in the claim already initiated by Gina Miller, rather than to commence separate proceedings.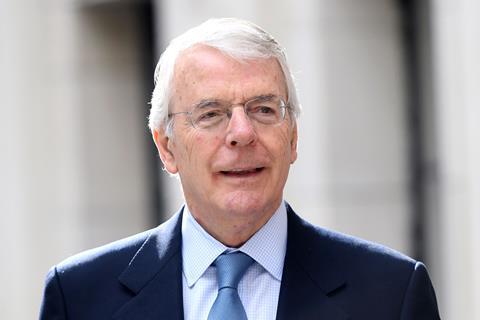 'If granted permission to intervene, I intend to seek to assist the court from the perspective of having served in government as a minister and prime minister, and also in parliament for many years as a member of the House of Commons.'
Herbert Smith Freehills told the Gazette that Andrew Lidbetter, a dispute resolution partner who heads the firm's London-based public law practice, will lead on the case.
Miller confirmed this morning that a court hearing will take place on Thursday and she will be 'adjoined' by Major. Miller has instructed London firm Mishcon de Reya, and Blackstone Chambers' Lord Pannick QC and Tom Hickman QC, the same team who helped her defeat the government over the power to trigger Article 50.
Meanwhile, in Scotland, campaigners seeking an interim suspension of Johnson's prorogation order suffered a temporary blow. Joanna Cherry QC MP, the Scottish National Party's spokesperson on justice and home affairs, said the court 'refuses interim orders at this stage but indicates willingness to hear full arguments early next week. So there is no decision on merits as yet on our attempt to halt prorogation'.
Cherry said her QC 'has indicated that Johnson should lodge with the court an affidavit sworn on oath about the reasons for the prorogation'. A full hearing will take place on Tuesday.