The Law Society of Ireland's announcement that solicitors will not be entitled to practising certificates unless they have a presence in the republic 'opens up more questions than it answers', the Gazette had been told, as the UK nears the end of the Brexit transition period.
Mickaël Laurans, head of international at the Law Society of England and Wales, said the guidance – reported last week – creates confusion around how solicitors registered in Ireland can work overseas.
'We tried to engage with the Irish Law Society on more than one occasion,' he said. 'The response was that it was too early to do so until we knew the outcome of the EU/UK negotiations… We didn't know they would publish the guidance on 11 November and we didn't have sight of the guidance in advance. If we had, we would have been able to raise a number of questions and issues which are now being raised, less than 50 days before the end of the transition period.'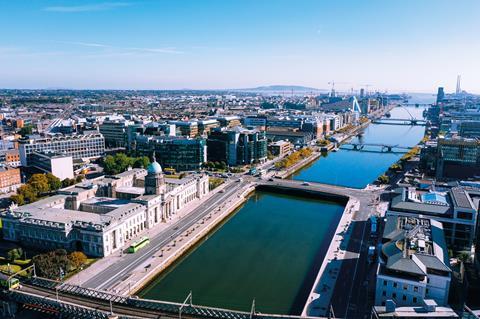 The Irish Law Society said it will cease to issue practising certificates to members based outside the republic and that Irish-qualified solicitors who wish to practise in another EU member state will be issued with alternative certification.
Laurans said it is unclear whether the alternative certificate will allow solicitors to register with relevant overseas authorities, such as bars and law societies, and whether solicitors without a practising certificate from their home jurisdiction can partner with local lawyers.
Meanwhile, the Dublin-backed 'Ireland for Law' initiative co-hosted a webinar with the New York State Bar Association last week, to encourage US businesses to use the country as a legal base post-Brexit.
However, Laurans said there is a tension between Ireland's international ambition and its regulatory constraints. 'The Irish Law Society's statutory powers are limited to the Republic of Ireland, with specific arrangements for Northern Ireland…The regulatory framework is not conducive to international legal practice,' he said.