A district judge is suing the Ministry of Justice and two supervising judges for unconscious bias, harassment, victimisation, micro-aggression and discrimination after a complaint was made against him by an appellant in one of his cases.
National firm Irwin Mitchell, representing Judge Nawal Kumrai, will argue at a London employment tribunal that the first-tier tribunal and district judge was treated unfairly by his supervising judges. He became stressed and ill, and is now 'at a real if not insurmountable, disadvantage in terms of seeking to progress his judicial career'. The firm says he was treated less favourably because of his race.
The claim follows an incident in April 2015 when Judge Kumrai was sitting as a fee-paying judge of the Social Entitlement Chamber (First-tier Tribunal) at Watford. An appellant complained about being questioned on a 'sensitive' issue. Judge Kumrai said it was necessary for him to explore the detail of this issue so that the appellant could satisfy the legal conditions for the employment support allowance and allow the appellant her appeal, which he explained to her.
The appellant's complaint was dismissed in July 2016 and there was no finding of misconduct on Judge Kumrai's part. However, Irwin Mitchell said that in the period between the incident and complaint being dismissed, Judge Kumrai was treated by two supervising judges in a way that did not abide by the judiciary's Dignity at Work Statement and equality and diversity policy. The judge's health was affected and he believes he is now branded a 'problem judge', the firm said.
Judge Kumrai is being advised by Irwin Mitchell's Emilie Cole, who represented district judge Claire Gilham in the Supreme Court in a high-profile whistleblowing case.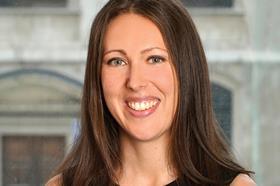 Cole said: 'Discrimination in whatever form it takes is unacceptable. My client was put through months of distress without proper consideration for his feelings or taking his side of this incident into account, leading to great stress and illness. We look forward to the tribunal's determination of this important case for BAME judges.'
The Ministry of Justice did not wish to comment while the case is ongoing.