A four-star hotel in Kent is the latest venue to be turned into a makeshift court, as the lord chancellor promises to do 'everything in his power' to speed up Crown court cases – including considering extended operating hours.
Mercure Maidstone, a hotel in Kent with conference and meeting rooms, provides two non-custodial crown courtrooms for jury trials. The hotel – which is also open for guests – will operate as a temporary Nightingale court to meet 'local operational needs'. Meanwhile, a 'super-court' is due to open in Loughborough in September to hear complex cases involving several defendants such as gang-related crime and sex-trafficking cases.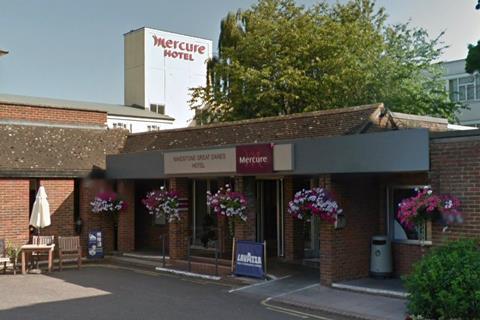 However, Lancaster Town Hall and Birmingham Theatre and Library – which both handle jury trials – are scheduled for closure this month, and local media reports say Chester Town Hall has already closed.
In a speech at the Law Society last week, lord chancellor Robert Buckland said he is 'personally committed to getting justice firing on all cylinders'. As well as addressing court capacity, he hinted that extended operating hours are still on the table in order to reduce the backlog.
'This government will carry on making the big decisions, including potentially looking at the numbers of hours courts can sit as a time-restricted measure to recover from the pandemic,' he said.
In February, the Criminal Bar Association said it was told that extended operating hours in the Crown court has been abandoned – but the government insisted the scheme was still under review.
HMCTS has been piloting Covid-19 operating hours in several Crown court centres as part of a pandemic recovery programme. The criminal bar described the scheme as 'discriminatory' and said that the government risked breaching the Equality Act 2010 by proposing to roll it out without 'proper assessment'.