Labour will order a comprehensive review of the Legal Aid Agency if it wins power, shadow justice secretary Richard Burgon has said.
Burgon told a Labour Party Conference fringe event that the review will be 'fully independent' and chaired by Steve Hynes, former director of Legal Action Group. A working party will make recommendations on how to 'properly and effectively administer' legal aid.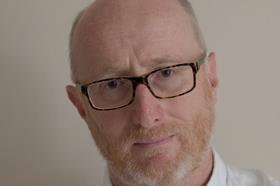 Burgon said: 'The legal aid lawyers I meet, they always tell me about the Legal Aid Agency being a mess, bureaucratic, inconsistent and inaccessible. There is too much bureaucracy and delay, too much time spent on unnecessary administration.'
The pledge comes two years after the Bach Commission, set up by Labour peer Lord Bach (Willy Bach), recommended replacing the agency with an independent body at arm's length from the government in its Right to Justice report.
Burgon also announced that public funding for all early legal help would be restored within the first 100 days of a Labour government. The party has also pledged £18m to provide free legal training for 200 social welfare lawyers and another £20m towards a network of 'people's law centres'. Court closures would also be halted.
Burgon told the fringe event, organised by the Society of Labour Lawyers, that when he was studying law at college 'the only reason people could not become legal aid lawyers is they had to go to whichever firm could fund their training contract. That seemed to me a real shame. I want people to have a choice in the area of law they want to pursue'.
Shadow attorney general Shami Chakrabarti praised Burgon's announcement. She told the event: 'Richard Burgon is not the showiest politician but he's a very serious person. He's working really hard, going to the Treasury. It took a bit of time because he wanted this to be a serious commitment.'
Bach, who was present at the event, said: 'I could not be more excited by the prospect that Labour has considered the issues we recommended in this report and the matter of principle around access to justice being the equivalent to...education and health. This is a brilliant move forward.'