The Law Society and the Bar Council have urged the government to address 'severe delays, insurmountable backlogs, crumbling buildings and chronic underfunding' in the justice system, ahead of the impending spending review.
In its submission to Treasury, the Law Society asked the government - at the very least - to maintain current levels of spending on the justice system in real terms for the duration of this spending round.
'Committing to the maintenance of current levels of spending for the duration of this spending round would send an important signal to the legal services sector, and give firms and practitioners a stable platform from which to continue delivering the world class public service that our justice system offers,' it said.
However, the Society encouraged the government to go further and pursue additional, targeted investments. These include reopening certain courts which have been closed but not yet sold; fully implementing the recommendations of the criminal legal aid review; and reinstating legal aid for early advice from a lawyer in housing, housing benefit and family law.
Law Society president I. Stephanie Boyce said: 'Legal services are an economic powerhouse contributing £60bn to the UK economy and supporting the employment of more than half a million people – or 1.1.% of the UK labour force. Legal services are central to the success of the levelling up agenda. The advice solicitors give to small businesses makes local economies tick; legal services ensure good quality jobs are created for people from all corners of the UK; and they give ordinary people access to the power of the law to take control of their lives.'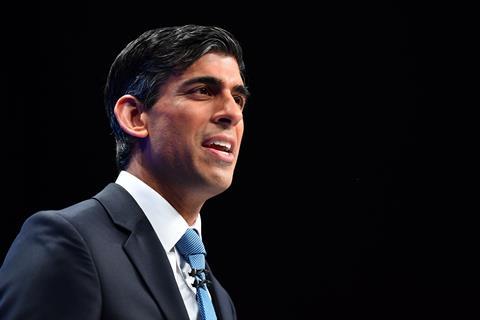 The Bar Council has also submitted a list of recommendations, including a request for an extra £2.48bn of justice funding a year. It said this would return the justice system to the levels of 2010, 'before a decade of cuts to the justice budget began'.
It also recommended the creation of more court and tribunal buildings; the provision of early legal advice to prevent costly hearings; non-means-tested legal aid for all domestic abuse cases; and the recruitment of more judges, recorders, and magistrates to help clear the backlog of cases, as well as several other projects.
'The current state of our justice system is clearly not what the government seeks to promote either domestically or internationally, but it is sadly accurate. It is imperative that systemic failings are addressed so that citizens can access justice domestically,' the Bar Council said.
The 2021 spending review will conclude on 27 October. The three-year review will set UK government departments' resource and capital budgets for 2022-23 to 2024-25. In 2020, the spending review was limited to a single year as a result of uncertainties caused by Covid-19.