A support service for families going through the family court system is urgently appealing for lawyers to help victims of domestic abuse after receiving a growing number of calls during the Covid-19 lockdown.
OnlyMums & OnlyDads provides a free live-chat facility and email exchange service to parents, and has a national family law panel of mediators and solicitors that supports the group's work. However, co-director Bob Grieg said an increasing number of parents, mostly mothers, have been contacting the service with domestic abuse concerns. As a result, the charity is appealing for lawyers to offer a free 20-minute telephone service.
Grieg said: 'One of the things we've picked up on recently is people who are contacting us with domestic abuse concerns. Our feeling is they should be getting legal advice, generally on a non-molestation order. That's what they're really looking for. But we cannot advise them because we're not lawyers.'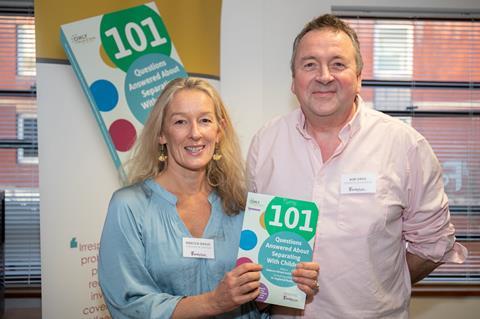 Rebecca Giraud, co-director, said: 'By offering this service nationwide we can support those agencies who are working on the frontline and whose services are overwhelmed with enquiries. We can also help individuals, who may otherwise stay silent, make contact with a professional who can inform them and support them with the most appropriate legal protection.'
Abingdon-based family practice Boardman, Hawkins & Osborne has signed up to the telephone scheme. Ruth Hawkins, founding co-director, said: 'We are painfully aware that at times like this, the incidence of domestic abuse increases. With the Covid-19 situation, this is doubly difficult as just at a time when everyone is being advised to socially isolate and stay at home, the support services are also stretched and sadly for victims their home is not their safe haven. It is therefore so important to be able to help and react to this evolving situation.'
Charities and law firms have become increasingly concerned over the impact of the lockdown measures, now in their seventh week. The country's largest domestic abuse charity, Refuge, reported a 700% increase in calls in one day. Lord chancellor Robert Buckland told MPs that, as a result of the pandemic, his local refuge had an 80% increase in referrals in one week. Calls to the local helpline increased by nearly 30%.
A £76m emergency package announced by the government at the weekend includes £28m from the Ministry of Justice to help victims of domestic abuse and their children by providing more safe spaces, accommodation and access to support services during the coronavirus outbreak.
*The Law Society is keeping the coronavirus situation under review and monitoring the advice it receives from the Foreign & Commonwealth Office and Public Health England.