A newly-elected police and crime commissioner has told the Gazette how his 35-year-career as a legal aid solicitor influenced his agenda on tackling crime.
Simon Foster, who specialised in housing and public law, was elected West Midlands police and crime commissioner in May. His legal career includes 22 years as a partner at Midlands firm Tyndallwoods Solicitors and eight years at Community Law Partnership.
He said: 'There has never been a more important time to care about policing and crime. It is an issue of huge importance to many people around the West Midlands. I have always felt the justice system should be valued in the same way we value the NHS, but I do not think it always is. For me, the starting point in this process always has to be around prevention and early intervention in addressing the underlying causes of crime.'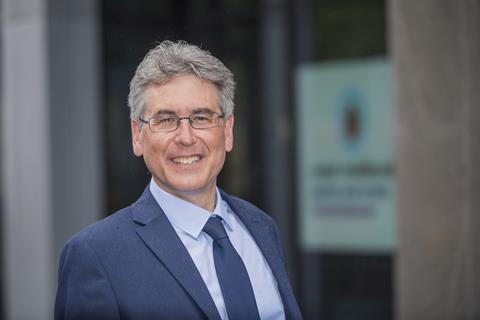 Recalling his time representing tenants at risk of eviction, he said: 'More often than not, there was always an underlying reason for that – whether issues around access to youth services and diversionary activities for young people, mental ill health, people not able to access drug and alcohol addiction services and support around that.'
Being a legal aid solicitor also taught Foster the importance of community. 'Having been a legal aid lawyer for many years, I really want to focus on community policing, the importance of rebuilding and strengthening community policing, which has been dismantled across the country for reasons related to austerity,' he said.
Foster, who qualified in 1985, listed three motivations behind his career change: the importance of democratic, local accountability; working with police and other essential public services on key issues relating to justice and home affairs; and his professional and practical experience and knowledge as a legal aid solicitor in holding public bodies to account.
However, he was as 'deeply passionate' about legal aid now as he was when he began his career.
'Having been a legal aid solicitor for 35 years, I have a comprehensive knowledge and understanding of the challenges that legal aid has faced for decades. I have witnessed the legal aid scheme in this country gradually being dismantled year on year, day by day. I think that's a big mistake. It's counter productive, a false economy, undermines access to justice and undermines democracy. The right to advice and representation, to enable people to enforce their legal rights, has to fundamentally underpin our democracy,' he said.
This article is now closed for comment.