Law-making has become less transparent, less accountable, less inclusive and less democratic, legal thinktank Justice has said in a damning report published today on the government's approach to the rule of law.
Justice says the UK has regressed significantly on multiple fronts. 'There are multiple reasons why we have reached the parlous state we are in,' chief executive Fiona Rutherford said. 'Each one viewed in isolation does not amount to the wholesale negation of the rule of law - but taken together they create a picture suggesting that the rule of law is being incrementally undermined. We believe we have reached a tipping point and are determined to highlight a route back, before the UK's standing both at home and abroad is fatally diminished for a generation.'
Today's report says public consultations are too often poorly conducted, if at all. So-called 'Henry VIII' powers, which allow ministers to amend or repeal laws through secondary legislation with little parliamentary scrutiny, have become more prevalent. Legal aid cuts have created 'advice deserts'.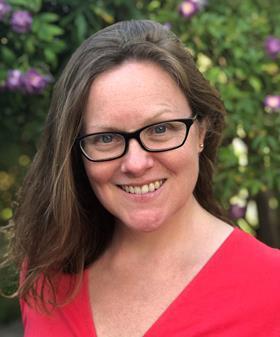 Approaches to tackling inequality and discrimination are 'unfit for purpose', the report adds. The Equality and Human Rights Commission's budget has plummeted from a peak of £70.3m in 2007 to £17.1m today. Policymakers are not conducting equality impact assessments as a matter of course. For instance, the Illegal Migration Act lacked such an assessment until after its passage through the House of Commons.
Recommendations include repealing recent legislation 'undermining rights protections for vulnerable groups', such as the Illegal Migration Act and Public Order Act 2023, protecting judicial review from further curtailment, and more equality and impact assessments for legislation. The government should stop engaging in 'hostile and disparaging' attacks on the judiciary and legal profession, which can undermine public trust.
A Ministry of Justice spokesperson said: 'Our system of independent judicial decision-making is a key part of the rule of law. It is a long-established safeguard for fairness and freedoms in our society, and a cornerstone of our democracy.
'Everyone is entitled to representation whatever their case or their cause. We have always been clear that no lawyer should suffer harassment or abuse for doing their job.'
The Law Society welcomed the 'timely' report. President Lubna Shuja said: 'We share the concerns of JUSTICE over what has been a gradual and worrying trend towards the erosion of fundamental principles of the rule of law.
'Successive pieces of legislation, including the Illegal Migration Act and the now aborted Bill of Rights Bill, have sought to disregard our obligations under international law. They have rolled back legal protections for human rights and created undue barriers to accessing justice.
'We are also concerned about the government's attacks on lawyers. No lawyer should be criticised, or made the subject of a targeted campaign, for doing their job.
'Lawyers who represent their clients are not only doing nothing wrong, they are doing exactly what they are supposed to do, in playing their part to ensure that the rule of law is upheld.'
This article is now closed for comment.