A litigant in person's attempt to remove a solicitor turned High Court judge from his 'quite unrealistic' fraud claim against international firm Simmons & Simmons has been dismissed as being 'fundamentally misconceived'.
David Hinkel, whose legal action against Simmons & Simmons over an aborted purchase of a property in England owned by the Islamic Republic of Iran was previously dismissed, asked Mr Justice Adam Johnson to recuse himself over what was said to be the judge's belief that 'solicitors can do no wrong'. He also accused the judge of being 'unable or unwilling to criticise solicitors in public'.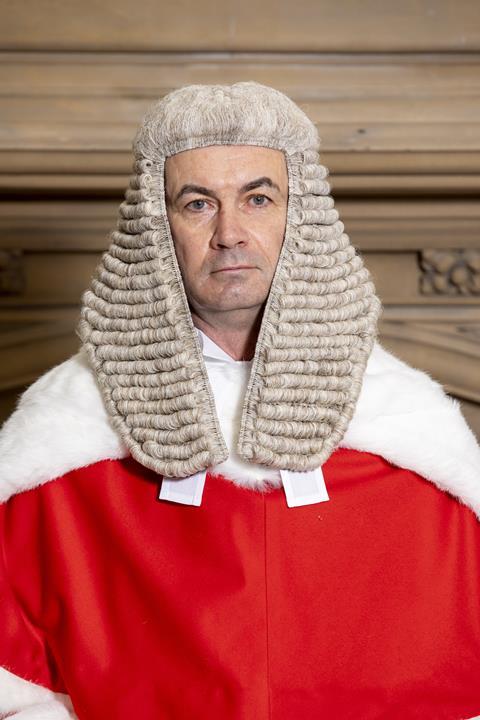 The recusal application, as well as six other applications to reopen his case, was refused last week to finally put an end to the claim.
Hinkel had alleged that an individual involved in the attempted property transaction, who was in contact with a member of Simmons & Simmons, was not a representative of the seller but instead an imposter.
The claim was initially rejected by the county court and an appeal was dismissed by the High Court in January, with Adam Johnson J finding an 'inherent improbability [in] a firm of solicitors taking such a huge risk with its reputation, for the sake of one client or even one transaction'.
In relation to Hinkel's recusal application, the judge said: 'Mr Hinkel's main point is that, given my professional background as a solicitor, my views are "clouded by the belief that solicitors can do no wrong" and my "support for his colleagues in the legal profession regardless of their character".'
Hinkel also relied on research he conducted which indicated that the judge's former firm acted in 2012 to 2013 'for a "party interested in purchasing" what he says was the same property he sought to acquire from the government of Iran in 2015-2016', he added.
'He says that, as a new judge, I seem to be unable or unwilling to criticise solicitors in public,' Adam Johnson J said. He concluded: 'I am not remotely persuaded that any of these matters, or any of the other matters raised by Mr Hinkel, justify my recusal.'
The judge said that Hinkel's applications to reopen the case and for recusal were 'fundamentally misconceived' and certified them as being totally without merit.