A political and legal heavyweight has offered his backing to campaigners seeking a government change of heart about clinical negligence fixed recoverable costs.
Lord Falconer of Thoroton, a lord chancellor in the Blair government, questioned plans being drawn up by the Ministry of Justice and Department of Health for fixed costs for claimants running cases worth up to £25,000. Lawyers are currently awaiting the report of the Civil Justice Council into how any such scheme might work.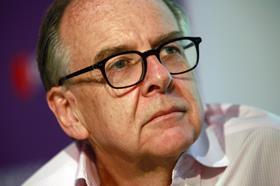 His intervention has been welcomed by the Society of Clinical Injury Lawyers (SCIL), which represents firms in the sector and is seeking to raise awareness of the adverse unintended consequences of the plan.
In a statement published over the weekend, Lord Falconer said the government should step back from their proposals and listen to those with day-to-day experience of running clinical negligence claims.
He added: 'The government proposals would likely backfire as established firms on the claimant side would exit the sector and be replaced by unregulated claim management companies.'
He added that the proposed £25,000 cap would mean fatal injuries caused by negligence would be subject to fixed fees, despite the complexity potentially involved with running the case.
Lord Garnier, a Conservative former solicitor general, has previously asked why the plans do not demand a change in defendant behaviour, accusing the NHS of increasing costs through a culture of 'defend, deny and delay'.
SCIL said its proposals improve patient safety and learning from mistakes. Its proposed scheme ensures that victims are given assurance there will be no repetition of what they suffered and clarity about what happened, through a new process to keep them informed at all times. By ensuring victims or relatives have access to legal assistance, it is expected lawyers can identify earlier which cases have no merit and screen them out, saving the taxpayer money and making the NHS more efficient.
SCIL chairman Steve Webber said the current proposals risk putting specialist firms out of business, meaning more unmeritorious claims are brought by litigants in person and claims management companies.
Webber added: 'Criticising claimant lawyers might be easy, but a culture of "deny, delay and defend" can and must be challenged by the NHS if overall costs are to fall; legitimate cases must be settled as early as possible and this must be achieved without unnecessary and dangerous changes to the law.'