Magic circle firm Clifford Chance has revamped its technology research and development efforts - as rival Allen & Overy declares that technology is now 'top of the agenda' for management.
At Clifford Chance a new 'R&D Hub' will develop digital products to sell to clients and to 'transform' the firm's own operations. Clifford Chance Applied Solutions – which was incorporated in 2018 and develops software applications for clients – will continue to exist as a subsidiary of the business.
Bas Boris Visser, global head of innovation, said: 'The business of law is changing faster than ever, and pandemic disruption in the wider business world has set the stage for accelerating demand for digital legal products. By bringing together the research and development capabilities that we have developed both within the firm and in our successful subsidiary Clifford Chance Applied Solutions, we can boost the speed and scale to our digital product capabilities.'
Technology centres are increasingly popular with City law firms. Allen & Overy today revealed that 11 lawtech and fintech companies will be joining Fuse, its 'collaborative tech innovation hub'. Fuse is now in its fifth year and brings together a range of entrepreneurs to develop digital products for the legal sector.
Shruti Ajitsaria, partner and head of Fuse, said that technology is now at the top of the agenda for law firm management.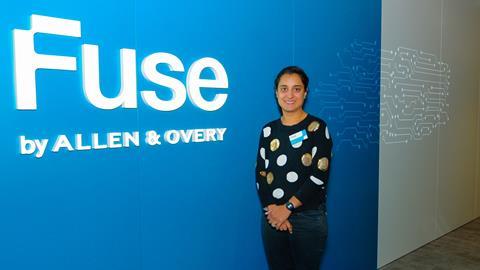 'We have all now seen the impact technology has on the way lawyers work, and the vital role its use will play in the future of law firms,' she said. 'Technology is no longer a fringe consideration for lawyers. For firms to thrive and provide the best service to clients, they need to develop a deep understanding of different technologies, not only to enable deployment of more efficient tools, but also to identify emerging areas of law on which they should be focusing.'