More than three-quarters of family cases eligible for mediation vouchers introduced earlier this year were successfully resolved away from court, the president of the Family Division has revealed.
The Ministry of Justice hoped to bolster the use of mediation after referrals nosedived following the 2013 legal aid cuts with a £1m voucher scheme, in which families could apply for £500 vouchers towards the cost of mediation, which is usually charged for unless one of the parties has access to legal aid.
In a speech to the Jersey Family Law Conference last week, Sir Andrew McFarlane welcomed the voucher scheme. He revealed that the Family Mediation Council distributed just over 2,000 vouchers, averaging 130 vouchers a week, where 77% of cases reached whole or partial agreement.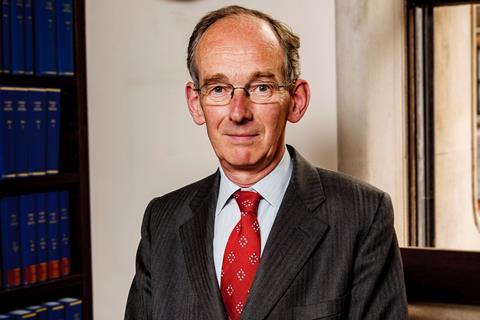 The government allocated a further £800,000 to the scheme in August, which is expected to help around 2,000 more families.
The voucher scheme was introduced under Robert Buckland's tenure as justice secretary but its success is likely to grab the attention of Buckland's successor, Dominic Raab, who told the Conservative party conference last week that he wanted to see fewer civil disputes such as family going to court.
'Court ought to be in many of these areas the point of last resort. We should use much more alternative dispute resolution for these things,' he said.
A government call for evidence on how to settle family, business and other civil disputes away from court closes on 31 October.
Meanwhile, McFarlane revealed further details about pilots in North Wales and Dorset, beginning next year, that will test 'a more investigative approach' in private children cases. Under the model, a child impact assessment by a multi-agency panel led by Cafcass will gather information from all relevant sources to identify safety issues and family needs. A resulting 'child impact report' will enable a triaging legal adviser or judge to decide how best to proceed, which could be a further welfare report, fact-finding hearing, short hearing to deal with straightforward issues, directions hearing or pausing the proceedings to refer the parents to an out-of-court service. When an outcome has been decided or agreed, a non-hearing review by Cafcass will check the order is working, clarify any uncertainties or refer the parents to further support if needed.
The concept of a 'family hub', operates separately from the court, will also be developed.
McFarlane said: 'In Dorset it is hoped to underpin the pilot by the development of family hubs, bringing together an integrated and coherent structure of services for separating parents and their children together with wider support from education, health and faith groups. Parents and children will be able to access a hub website providing information and signposting them to services in the hope they can avoid coming to court.'