A Foreign Office minister has refused to say if a senior government lawyer was asked to give advice on whether plans to unilaterally scrap the Northern Ireland protocol will break international law.
Sir James Eadie QC, the First Treasury Counsel and so-called 'Treasury Devil', was reportedly not consulted about the legality of proposed legislation to override the protocol.
Boris Johnson said at prime minister's questions this week that the report by Sky News – which stated that Eadie was not asked to give his opinion on whether overhauling the protocol would break international law – was 'not correct'.
However, Liberal Democrat MP Alistair Carmichael told the House of Commons today that Johnson's answer appears to be 'at the very least … incomplete'. He said Eadie 'was in fact asked not to give an opinion on whether the plan would breach international law and was told to assume that there was a respectable legal basis for the government's position'.
Eadie told the government that one lawyer who said it would be 'very difficult' for the UK to argue that it was not breaching international law was 'considerably easier to follow and more convincing', Carmichael added.
Foreign Office minister James Cleverly said the government is 'confident that our actions are lawful under international law', adding: 'In line with a long-standing convention, we do not set out internal legal deliberations.'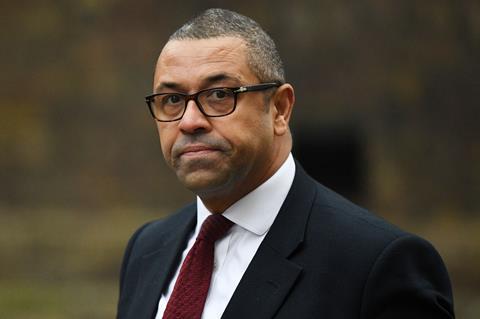 Labour MP Catherine West asked if 'a specific legal opinion on whether their plans around the protocol would breach international law' was requested from Eadie, to which Cleverly said: 'In accordance with the long-standing convention we do not discuss legal advice given to government.'
Former lord chancellor Sir Robert Buckland accepted that 'it is important that lawyers advising the government do so in privileged circumstances', but asked: 'Why on earth are leaks happening time and time again about important legal advice?'
Maria Eagle, a Labour MP and member of the justice committee, raised concerns that Eadie was 'asked to give only very selective advice' and asked for reassurances that the barrister was 'not constrained in any way from giving whatever advice he thought appropriate'.
Cleverly replied: 'The government are confident that our actions are in accordance and consistent with international law. In accordance with a long-standing convention in this house, we do not discuss the content or nature of legal advice to government.'
This article is now closed for comment.