The Ministry of Justice's London headquarters has begun functioning as a Nightingale court hearing cases that are not usually open to the public.
The building in Petty France, which is also home to the Crown Prosecution Service and Law Commission, is one of 10 venues to host a Nightingale court to ease pressure on the justice system as a result of the coronavirus.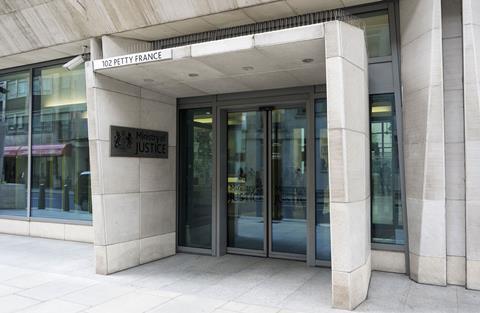 MoJ HQ will deal with work from East London and West London family courts. A press conference room has been converted into a courtroom.
Accredited media representatives are allowed to attend most family court hearings. A spokesperson for the Ministry of Justice told the Gazette that a ticketing arrangement may be in place depending on demand.
HM Courts & Tribunal guidance states that for each family court hearing room, court staff should consider the seating plan and identify seating available, or which could be made available, for the media. If there are more media than seats available, seats should be allocated on a first come, first served basis.
Former Fleetwood Magistrates' Court, which the government decided to close in 2018, reopened yesterday as a Nightingale court. It will deal with civil work from Blackpool Magistrates' and Civil Court.
Fleetwood Magistrates' Court was deemed 'surplus' property when HMCTS proposed closing it as part of 'continued efforts to consolidate our estate to achieve value for money for the taxpayer'.
The two Nightingale sites yet to become operational are Cloth Hall Court in Leeds and Knights Chamber and Visitor Centre in the Bishop's Palace in the grounds of Peterborough Cathedral.