Nine Insulate Britain activists who were jailed for contempt of court for breaching an injunction preventing protestors from blocking the M25 were today ordered to pay costs of £5,000 each - less than half the sum sought by the claimant in the case.
The group began blocking roads in London, Birmingham, Manchester and Dover in September as part of its campaign to get the government to insulate homes. Nine members of the group admitted contempt of court by breaching a High Court injunction which banned protesters from 'blocking, endangering, slowing down, obstructing or otherwise preventing the free flow of traffic' on the M25.
They were jailed for between three and six months on Wednesday. The High Court today awarded National Highways Limited, which brought the committal applications, its costs in the sum of £45,000.
The agency sought a total of £91,307.92, which prompted 44-year-old Emma Smart – who was sentenced to four months and has announced her intention to go on hunger strike – to tell the court earlier this week that National Highways was 'claiming more for postage than I have made in the last three years'.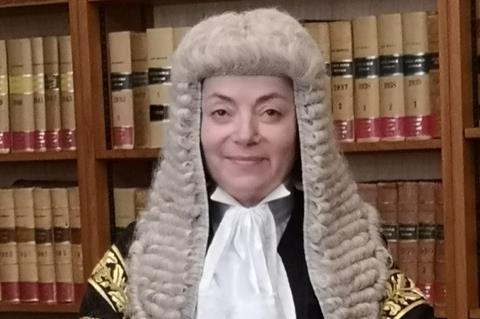 In the court's ruling, Dame Victoria Sharp said the sums claimed for 'advice from two QCs and four juniors in addition to brief fees for one QC and two junior counsel' were excessive.
The judge added that it was not 'reasonable for three solicitors to attend the hearing', saying that 'the time spent by the claimant's solicitors on preparing the applications was somewhat greater than necessary given that the contempts were committed quite openly and given the relatively straightforward nature of the applications'.
The costs order of £5,000 against each defendant, taken together with the custodial sentence imposed, is 'a proportionate interference with his or her rights under Articles 10 and 11 ECHR', Dame Victoria held.
This was so having regard to 'the deliberate decision taken by each defendant to defy the order of the court, the harm caused by the breach and the important public interest in securing compliance with orders of the court, in preventing disorder and in protecting the rights and freedom of the public', she added.