There will be no cap on judicial sitting days for the next financial year in order to reduce the backlog of Crown court cases, the Ministry of Justice has announced.
Lord chancellor Robert Buckland is to remove the funding cap which limits the number of days judges can sit, in a drive to clear the backlog of over 57,000 Crown court cases.
A Ministry of Justice spokesperson said: 'There will be no limit on the number of days Crown Courts can sit for the next financial year. As we continue to boost recovery in the courts following the pandemic, this will help them maximise capacity across the justice system and safely hold as many hearings as possible over the coming year.'
Law Society president I. Stephanie Boyce said restrictions on the number of judicial sitting days have contributed to the 'huge' backlog of outstanding cases. 'We are therefore pleased to see reports that judges will be able to sit on an unlimited number of days through 2021/22.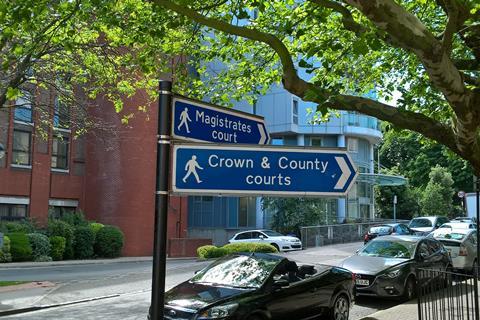 'We have repeatedly called on the government to maximise the existing court capacity and judicial sitting days and boost capacity through many more Nightingale courts in order to increase the amount of jury trials that can take place safely.'
Boyce also called on the government to increase the funds available to criminal legal aid practitioners.
Chair of the Bar Council Derek Sweeting QC added: 'This is a cause we've been campaigning for, publicly and in discussions with the Ministry of Justice, since 2019 when we opposed the government's decision to cut sitting days.'
However, Sweeting warned that it will only work 'if it is matched by sufficient court staff and resources to support the anticipated rise in cases going through the Crown Court. It will require that the existing court estate is used to its maximum capacity together with the continued and increased use of Nightingale courts. It must be accompanied by a long-term strategy, not confined to the pandemic period.'
The MoJ said there will also be additional sitting days made available in other jurisdictions, including civil and family courts and the employment tribunal.